'Garnett Classic' will honor Boone grad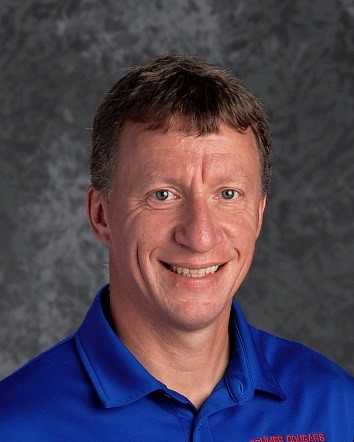 Hang on for a minute...we're trying to find some more stories you might like.
An athletic scholarship commemorating Shawn Garnett, a Boone graduate and Conner High School coach who passed away of Sept. 6, will be available to all 12th graders attending either school.
In wake of Garnett's death, the "Shawn Garnett Scholarship" was developed to continue his legacy and assist student athletes.
To fund the scholarship, all girls' basketball games between the Rebels and Cougars will be dubbed the "Shawn Garnett Classic," and half of the proceeds will be donated to the cause.
It was developed by Ryan Bowman, Boone's girls varsity basketball coach, and Jim Hicks, Conner's athletic director; both were close friends with Garnett.
"I wanted to do something after (Garnett) passed to keep his memory alive." Bowman said.
Garnett graduated from Boone in the class of '87, and was a prominent member of the Rebels basketball team throughout his high school years.
Six years later, he returned to Boone to coach the boys freshmen basketball team and led them to the regional finals in 1994.
"It was a pretty important thing to me," Bowman said on Garnett's passing, "He was a really great guy. He's a real big part of where I am today."
While brainstorming with Hicks, an idea came to Bowman.
"We were thinking of some things to do, and I came up with a scholarship for a student athlete at Boone and at Conner." Bowman chose the schools because Garnett has a history with both.
Brett Blevins, a close friend of both Bowman and Garnett, decided to sponsor the scholarship with his business, Bluegrass Behavioral Health.
He will be donating a total of $1,000 which will be split between both recipients.
For the 'Shawn Garnett Classic" basketball games, purple t-shirts will be sold in order to spread awareness about the pancreatic cancer that led to Garnett's death.
"He fought really hard," Bowman said. "When he found out about the cancer, he already had stage four—that's why it's the worst cancer you can get."
Applicants of the scholarship must write an essay explaining how they exemplify leadership, compassion, determination and grit. It is available to any 12th grade student athletes from either Boone or Conner High School; the deadline for submission is March 30, 2019.
The scholarship is expected to be available to one Boone student and one Conner student every year. Recipients will be announced at each high school award ceremonies.