XXXTentacion leaves a lasting legacy in his music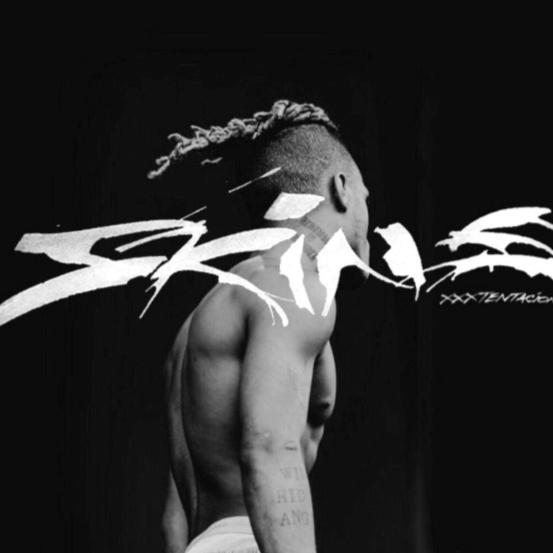 Evan Miller
January 31, 2019
Hang on for a minute...we're trying to find some more stories you might like.
On June 18, Jahseh Dwayne Ricardo Onfroy passed away in Deerfield Beach, Fla., at the age of 20.
Onfroy was leaving a motorcycle dealership when he was blocked by a black SUV.
Two armed men exited the car and stole a small bag from his car, then shot him multiple time.He was  pronounced  dead at Boward Health North Hospital.
If you have ever listened to rap music, you have probably heard of XXXTentacion.
He is known for his depressing and sometimes devastating music that brought attention to mental health.
He has been regarded to have left behind a huge musical footprint due to his impact on his young fan base and his popularity during his short career.
I started listening to X with his release of his album "17," and I have loved his music ever since.
He has been an inspirational person in the rap music business and he has impacted young audiences with his exceptional music.
He has left behind a legacy during his five year career, which began on SoundCloud in 2013, with his song, "Vice City."
He would continue to make music for years to come.
In 2016, X broke out with his song, "Look at Me." X rose to mainstream fame as this song expressed a more aggressive style from the young rapper.
He released his debut album, "17," on August 25, 2017 which debuted at No. 2 on the US Billboard 200. It has an 11 song playlist, and it has songs that express his depression.
His second album, "?," was released March 16, 2018, and it debuted on the US Billboard 200 at No. 1, with its singles "Moonlight," "Changes" and "SAD!" all reaching top 20 on the Billboard Hot 100.
It is one of his best albums as it expressed different styles of his music such as R&B, ballad, and Hip-Hop.
His latest album, "Skins," was released Dec, 7, 2018, just a few months after his death.
It has one feature of Kanye West on the song "One Minute."
It is a 10 song playlist and it has some bangers. This is by far his best album.
It expressed many feelings of X, such as on the song "Train Food" when he talks about his encounter with death.
As he journeys home, he comes face to face with death, which captures him and ties him to a railroad frequented by trains.
As he lays trapped on the train tracks waiting for his inevitable death, he begins reflecting deeply on life.
Moments later, the train starts approaching him, and now he is wondering where he's headed after death. Will he go to heaven or hell? He is unable to give an answer before the train reaches him.
A few months after his death, he won Best New Hip Hop Artist at the BET Hip Hop Awards.
His album "17" also won Favorite Album-Soul/R&B at the American Music Awards.
Jahseh Dwayne Onfroy has had a big impact on young audiences and teenagers all around the world, and he will be remembered as one of the most inspiring musical artists in the rap community, and his legacy will live on for years to come.
Long live Jahseh Dwayne Onfroy; you were loved by people.