NHS hosts annual dodgeball tourney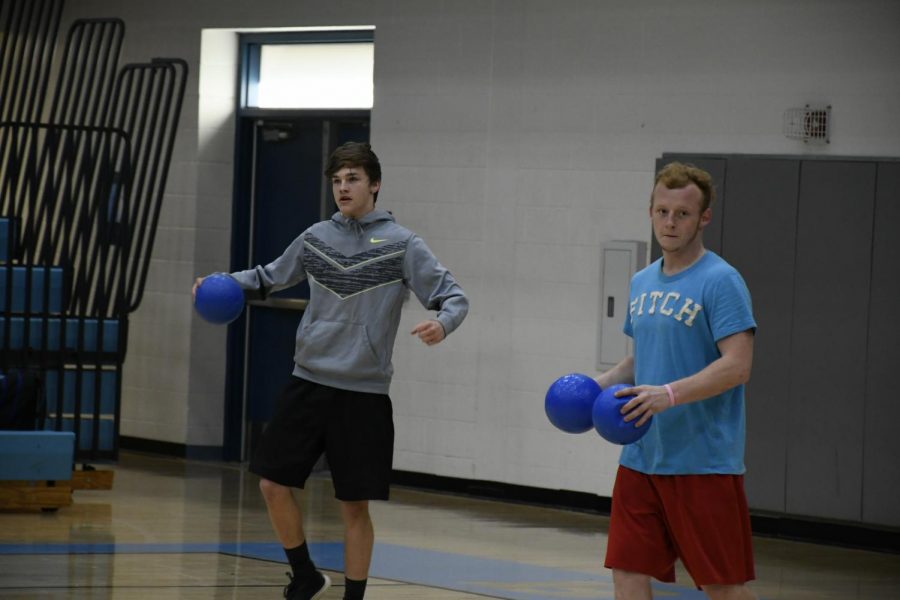 Liam Minniti, Staff Writer
April 27, 2019
Nine teams competed for $130 in restaurant gift cards at the National Honor Society's annual dodgeball tournament on March 22 in the large gym.
National Honor Society (NHS) sponsor and science teacher Rebekah Smith was impressed with the quality of play.
"All the teams were really good," Smith said.
The winning team consisted of seniors Dylan Gascon, Justin Johnson, Matthew Rice, Juan Patino, Tommy Smith and Cooper High School senior Tristen Keyes.
Some football, soccer, and basketball players participated, and one team made up of baseball players wore their baseball jerseys.
Executive Council member John Mark Shutt was in charge of creating the tournament rules. However, he found his role frustrating.
"I was in charge of the rules, and the many disputes were an annoyance," Shutt said. "The NHS dodgeball tournament is always an interesting and emotional experience. You get to see who is a sore loser and who is not."
Smith explained that NHS does the event every year, and this is the third one. Smith said that the event raised almost $300 overall for NHS's membership dues.
Senior and NHS President Greg McMillan said the event also helped to raise money for stoles that are worn during graduation by NHS members.
"I thought it was well organized and each member of NHS did a good job fulfilling their role," McMillan said.