Equine therapy can help you like it helped me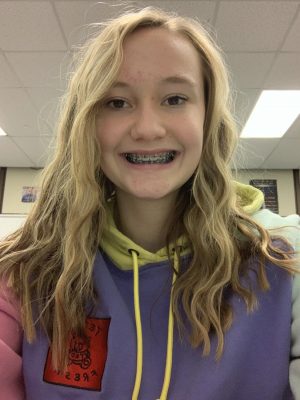 When I was thirteen, I went through a depressive state that shook my world for the better without me realizing it.
As a young girl, I was afraid of opening up about my problems; people who I would speak to about these  issues would push them to the side.
I remember my family members being worried for me; they did not understand what was happening to their energetic little girl who was known for putting smiles on people's faces.
My mom finally decided that she had to do something to help me.
My mom, knowing that I had a soft spot for animals, especially horses, signed me up for lessons at New Day Ranch where I would experience equine therapy.
Equine therapy is a form of therapy that involves interaction between a horse and a patient. Equine therapy involves many different activities including feeding, haltering, grooming, leading and riding a horse.
These activities are supervised by a mental health professional who can identify the patients needs and connect them with the horse.
As patients improve, they can become students where they learn how to ride, jump and show etiquette. Students can then work at New Day Stables and work with their own horses. According to behavioral health website CRC Health, the goal of equine therapy is to help the patient develop needed skills and attributes "such as accountability, responsibility, self-confidence, problem-solving skills, and self-control."
The site calls equine therapy "innovative" and says that it allows people to "identify and address a range of emotional and behavioral challenges."
This helped me identify my emotional challenges throughout the whole experience of equine therapy.
I have learned to control what is happening in my everyday life and have improved overtime.
Three years have passed, and almost everyday I work at the barn, clean stalls, walk horses, feed horses, and serve as a designated caretaker. I train kids on how to ride and teach them  some basic necessities about the horse.
So far, some of the kids I work with have had ADD, anxiety, autism, cerebral palsy, dementia, depression, developmental delay, genetic syndromes (such as down syndrome), traumatic brain injuries, behavioral issues and abuse issues.
New Day Ranch has changed my life in so many ways, and personally I believe that it was a miracle in disguise.
The men and women at this barn are like family to me and I love them dearly; they make a huge impact in people's lives including mine, and I'm not sure where I would be without them.
Getting needed help shouldn't be embarrassing; there are people who understand and are there to help.
Equine therapy is one of many different opportunities that can help others like it helped me.