Trump impeachment proceeds in House
Autumn Jones
December 12, 2019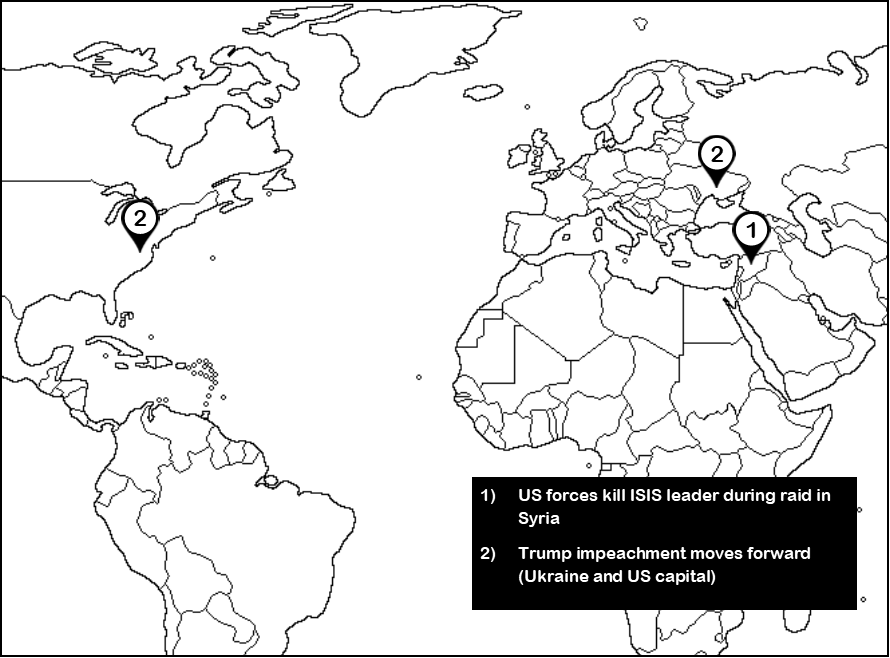 Over the past weeks, President Donald Trump's presidency has faced the serious threat of impeachment.
Trump joins only three other presidents who have had formal impeachment inquiries brought against them.
If impeached by Congress, President Trump will be the third president to reach Senate trial, along with Bill Clinton and Andrew Johnson.
It all started in early September, following a complaint from an anonymous whistleblower.
The complaint claimed that in a July 25 call with Ukrainian President Volodymyr Zelensky, Trump threatened to withhold military aid in exchange for information regarding former Vice President Joe Biden and his son Hunter Biden.
Former Vice President Joe Biden is one of the Democratic candidates running against Trump in the 2020 presidential election.
His son, Hunter Biden, served on the board of Burisma Holdings, a Ukrainian oil-and-gas company.
President Trump has accused Joe Biden of using his power as vice president to urge Ukraine to fire a prosecutor who was investigating Burisma in order to protect Hunter.
This information led Speaker of the House Nancy Pelosi to open a formal impeachment inquiry into Trump.
Pelosi has not yet announced the exact articles of impeachment being brought against Trump.
However if the whistleblower complaint is true, Trump could see impeachment based on extortion, bribery, and misappropriation of taxpayer funds.
The impeachment inquiry has included both private and public interviews of witnesses from the White House, Pentagon, State Department, and other branches of the government.
Former United States Ambassador to Ukraine Marie Yovanovitch was one of the witnesses to testify publicly.
During her testimony, Trump tweeted negative comments about Yovanovitch. This led many to wonder if this counted as witness tampering.
If the impeachment inquiry brings forth enough evidence, the House of Representatives will vote on the impeachment of Trump.
The House only requires a simple majority for the vote of impeachment, meaning only 218 out of its 435 members must vote for impeachment.
If the House of Representatives votes for impeachment, then the Senate will hold the trial and final vote for Trump's removal from office.
In the Senate, a two-thirds majority is required to remove a president from office, meaning 66 out of the 100 members of the Senate would have to vote for removal from office.