Upcoming December Albums
Juice Wrld
Juice Wrld is releasing a new album on Dec. 2, his birthday.
Juice Wrld, 19, is an American emo rapper from Chicago, meaning he raps about his feelings. His most popular songs are "Lucid Dreams" with over 300 million views on YouTube and "Bandit" featuring NBA Young Boy with over 59 million views.
Juice Wrld's new album will be his second this year after March's "Death Race for Love."
Not many details are known, but Juice Wrld said this album will feature people such as Young Thug, Brent Faiyaz and a few more artists.
People are excited because his first two albums are both still on the charts.
Kanye West
Kanye West is expected to drop an album called "Jesus is born" on Dec. 25.
Kanye is an American rapper from Atlanta who has been the world's most popular rapper for more than 15 years. West has sold 21 million albums and 100 million digital downloads all around the world.
Most of Kanye's fans will be happy about him dropping a Christmas album on Christmas. So far there is not much information known about the album or what makes it a Christmas album.
Kanye has won a variety of awards including Grammys for the "Best Rap Performance" in 2017 and "Best Rap Song" in 2010.
Lil Pump
Lil Pump is expected to be dropping a new album towards the end of December. According to Pump's fans, he went on live saying ''he will be dropping the album by the end of the year."
The album is called "Lil Pump 2" even though it is his third album after "Lil Pump" and "Harverd Dropout." "Lil Pump 2" will have 28 tracks.
The American rapper is best known from his famous hit song "Gucci gang" which was released back in 2017. The song peaked at third on the Billboard Hot 100 chart.
Harry Styles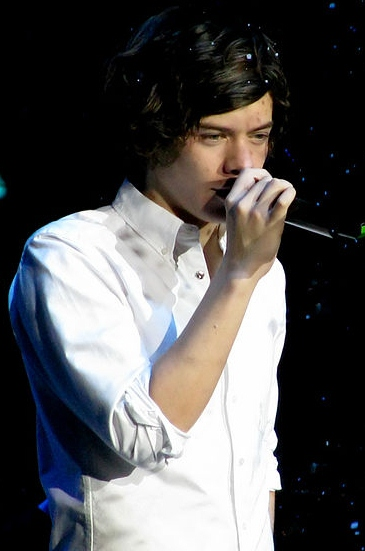 Once a former boy band member turned pop rock star, Harry Styles seems to be taking over the world a second time.
After One Direction called it quits, Styles went on to release his debut self titled album. After that album's success and world tour, he took another break.
Now Styles is back and preparing for his second album, "Fine Line." "Fine Line" is a 12-track album that will come out on Dec. 13.
Styles released a single called "Lights Up" and it was just as surprising as his return. The single is soulful and unlike anything his peers of one direction are doing.
Blake Shelton
On Dec. 29, Blake Shelton will release his new album, "Fully Loaded: God's Country." The album will feature 12 songs.
The album may not particularly surprise Shelton fans, because many of the songs will have already been released when the album comes out.
"I've been vocal about how much I like this new way of releasing songs more frequently," Shelton said in an interview with Nash Country Daily. "It keeps me excited and gives me the opportunity to find the hot new song that I love and get it out to the fans quickly. I think they like it too."
Shelton, 43, is an American country singer, whose music career took off after releasing his number one hit single "Austin" in 2001.
From there, he's made more music, and won many awards. In 2012, he won the, "Country Music Association Award for Entertainer of the Year" and in 2017 he won, the  "Billboard Music Award for Top Country Artist."