After 12 years in charge, superintendent to retire June 30
The superintendent for Boone County Schools is planning to retire in 2020 after working in Boone County for 37 years, leading them for the last 12 years. Dr. Randy Poe announced to the Boone County School Board on Nov. 14 that his retirement will take effect on June 30, 2020.

He has worked as a teacher and coach at Boone; assistant principal at Conner Middle School; principal at R. A. Jones Middle School; Executive Director of Research, Data, and Technology; assistant superintendent; deputy superintendent and is ending his career as the superintendent of the district.

"Upon my student teaching, which was here at Boone County, I decided that I really enjoyed teaching and that (it) was a passion," Poe said.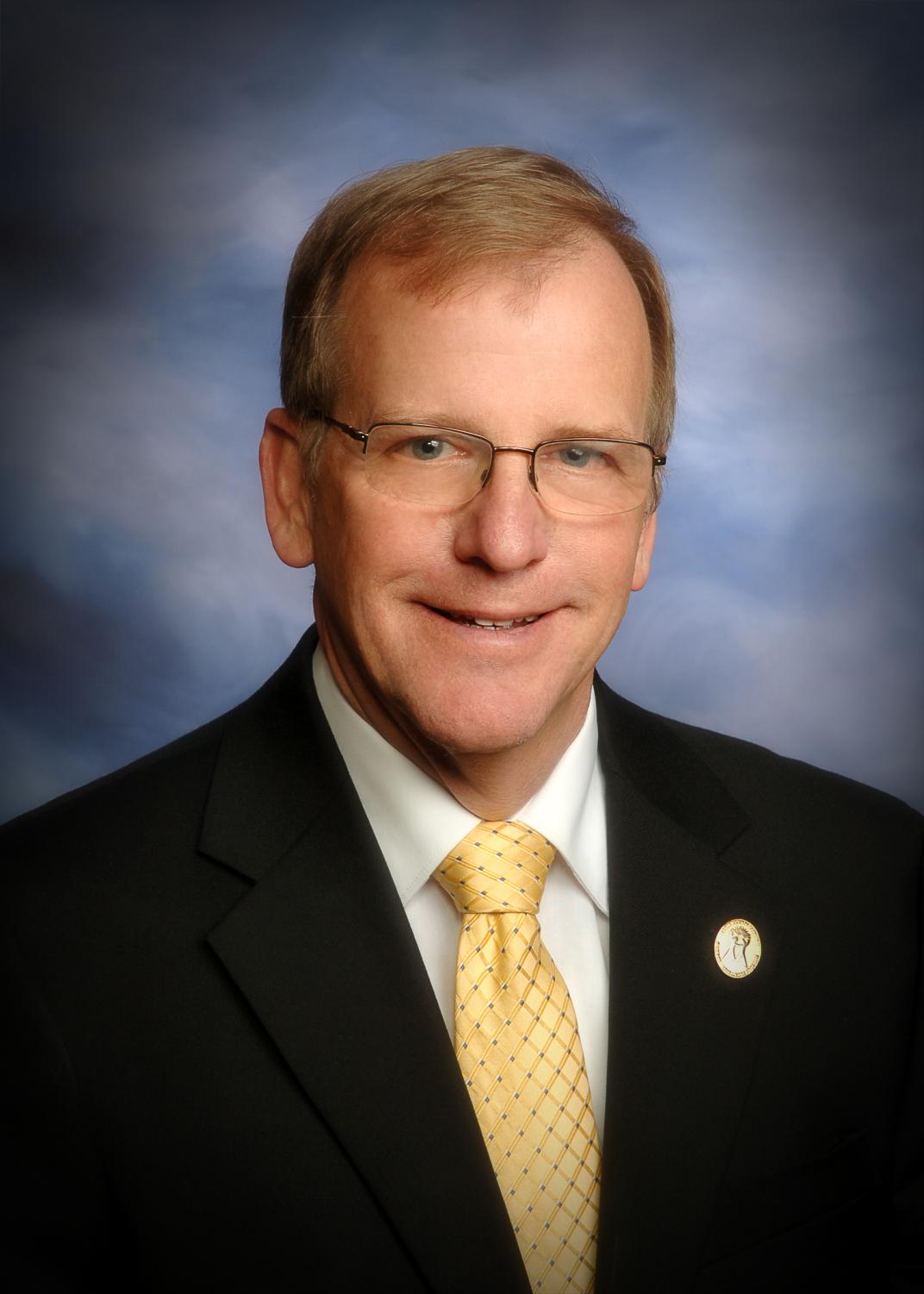 Boone principal Bill Baker asked Poe to teach introduction to marketing, retail management, and entrepreneurship.
While teaching at Boone, Poe also coached the soccer and tennis teams, had multiple players go into the state semifinals, and was inducted into the Northern Kentucky Soccer Coach Hall of Fame. While coaching, his soccer team won the Northern Kentucky Athletic Conference.
He said one goal of his when he first started as superintendent was to make sure all of the students were "career, college, and life ready." According to Poe, Boone County was the first district in Kentucky to say life ready. Most districts only say career and college ready, but Boone wanted their students to be ready for all aspects of their lives after high school.
Poe has won several awards including the 2012 NKU Outstanding Alumnus Award, the 2013 KASA Superintendent of the Year Award, and the most recent being the 2019 NKYEC Spirit of the Region Award along with several other awards.
"For the last 37, years the Boone County School District has been my second home," Poe said in a letter to Boone County schools families.
For the past eight years, Boone County Schools has had an average composite ACT score of 20 or above, and Poe has helped with that by supporting giving students more opportunities to be in college classes and adding college readiness assessments. Boone County's ACT scores have increased to give Boone County the title of the highest performing diverse public school district in Kentucky according to the Northern Kentucky Tribune.
After retiring, he said he plans on spending more time with his grandchildren and taking more opportunities to play golf, which he enjoys. For his career after retirement, he will be working in the region as the executive director of the Northern Kentucky Education Council, continuing his passion for working with kids.