Producer Weinstein convicted of two felonies
A jury in Manhattan, New York found Hollywood producer Harvey Weinstein guilty of two felony sex crimes in late February, marking a significant turning point in both Weinstein's trial and the "#MeToo" movement.
The accusations towards Weinstein began in 2017 when actress Ashley Judd, in an interview with the New York Times, accused the producer of sexually harassing her in a Beverly Hills hotel. Since then, dozens of other women in the film and media industry have come forward with similar stories alleging Weinstein engaged in numerous instances sexual misconduct.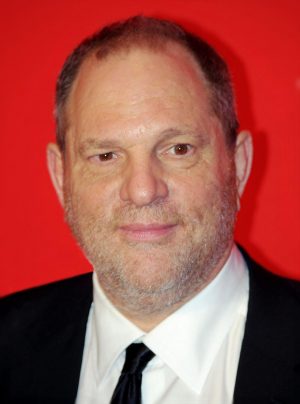 Following Judd's account, fellow actress Alyssa Milano tweeted "If you've been sexually harassed or assaulted write 'Me Too' as a reply to this tweet," subsequently fueling the "#MeToo movement that has inspired victims of sexual assault to share their stories to raise awareness to the cause.
Despite being acquitted of the two predatory sexual assault charges levied against him in the trial, Weinstein still faces up to 29 years in prison for criminal sexual assault in the first degree and rape in the third degree.
Over 250 celebrities, politicians, CEOs, and other prominent figures have been accused of sexual misconduct since 2017, including the likes of soccer star Christiano Ronaldo, comedian Louis C.K., and American politician and judge Brett Kavanaugh.
The phrase "MeToo" was coined in 2006 by Tanara Burke, a sexual assault victim who wanted to use the expression to help women, specifically women of color, with "empowerment through empathy."
Following the widespread attention of #MeToo, Burke announced her support of the movement, saying in a tweet "It made my heart swell to see women using this idea (MeToo) … to not only show the world how widespread and pervasive sexual violence is, but also letting survivors know they are not alone."
The end of Weinstein's trial in Manhattan is just one of many, as another trial in Los Angeles is scheduled in the near future, where the former producer will face additional charges by two women claiming he sexually assaulted them.