Joe Burrow is anointed savior of Cincinnati
Joe Burreaux. Jeaux Burrow. Jeaux Burreaux. Joe Bayou. Joehio. Joe Cool. The Heisman. The Savior of Cincinnati. With the first overall pick in the 2020 NFL Draft, the Cincinnati Bengals select Joe Burrow!
Coming in at 6 feet, 4 inches, 216 pounds, the record breaking quarterback from Louisiana State University, is the man who's going to save the Cincinnati Bengals and Cincinnati sports as a whole!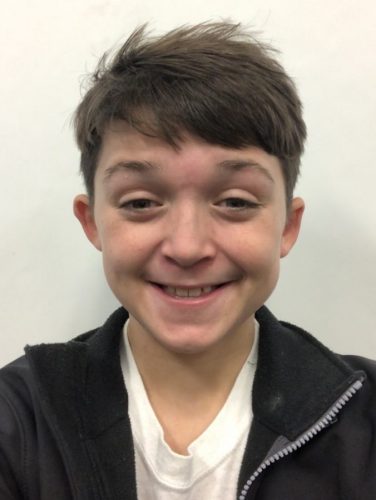 Don't you love it how everybody is saying Cincinnati isn't going to draft Joe Burrow? That has to be the most ridiculous speculation I've ever heard.
"He's going to ask for a trade!" they say.
"He doesn't want to play for the Bengals!" they say.
"He has nine inch hands!" they say.
I don't care about what anyone has to say, Joe Burrow is coming to Cincinnati and that is final!
After transferring from Ohio State before his redshirt junior season, and blossoming into one of the best quarterbacks in the college game during his final season of eligibility at LSU, Burrow is on his way to the NFL.
Ever since he led LSU to a national championship back in early January, there's been endless speculation about who he wants to play for.
All I hear is a lot of commotion and I don't know why. Do you really think that he is going to sit out? Do you really think he doesn't want the challenge?
The man was made for the NFL (specifically the Bengals and their 2-14 record). He fought through adversity trying to carve his name into the record books and he came away a Heisman winner and a champion.
He racked up 841 first place votes for the Heisman, which was a record 90.7% of all of the first place votes available. In the process he became the first LSU player to bring the award back to Louisiana in 60 years.
After winning the Heisman, Burrow threw for 463 yards, and five touchdowns in the national championship game, leading his team to a 42-25 victory over a very stout Clemson defense. Clemson was only allowing 172.3 passing yards a game on the season and they were allowing less than 11 points per game during the regular season.
He threw for a school record 5,671 yards and a NCAA record 60 passing touchdowns in one season. Joe Burrow also set school records in passing percentage, completions, and 300 yard passing games in a season with 13.
Burrow is the quarterback that the Bengals need right now. After benching starting quarterback Andy Dalton during the regular season, it was clear that the Bengals intentions were to find another signal caller to fill his role, and it looks like they've found one in Burrow.
He'll be an immediate impact player for the Bengals and he'll bring much needed hope to a fanbase that's been yearning for a team worth watching. He is literally the Savior of Cincinnati.
Well, maybe. I guess we'll just have to wait until the draft rolls around on April 23 to see if the Bengals are ready to win some games, but until then you better believe Burrow is the real deal.