Governor guides Kentucky through coronavirus response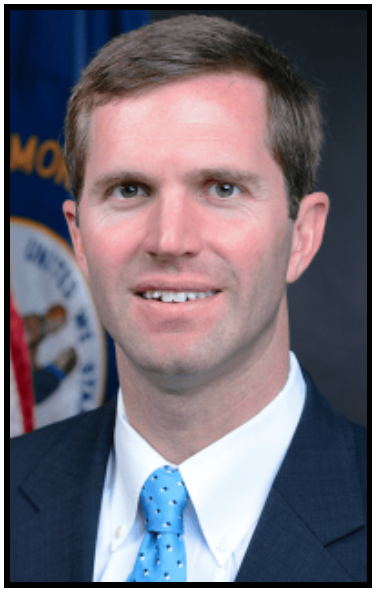 Being the Governor of a state is no easy job, but for first-term Gov. Andy Beshear, it definitely has been a lot harder than he may have anticipated. Only two months into his time as governor and he has had to prepare Kentucky for a pandemic that has largely caught the world by surprise.
Over the course of this pandemic, he has had to make many decisions that would be criticized publicly, but decisions that were ultimately made based on what he thought was best for Kentucky.
In a May 5 article in the Courier Journal, Beshear is quoted as saying ""I'm not trying to set rules that are difficult and I'm not trying to set rules that are controversial. I'm just trying to set rules that save people's lives."
One thing that Beshear has done to prepare the public is to do daily live updates on both his Facebook page and also on the news channel. On these updates, he will give the daily numbers of people infected and also provide Kentuckians with any new information regarding the virus and its impact on Kentucky.
Because of these daily press conferences, Beshear has become a bit of a meme himself. Since the beginning of quarantine, memes have been made of Beshear in regards to his press conferences, and a Facebook group page was started named "Andy Beshears Memes for Social Distancing Teens" which gained over 145,000 followers in less than a week according to an article in the Courier-Journal.
On April 27, Beshear began phase one of his plan moving forward regarding the virus. Phase one began with the reopening of all health care services such as dentists offices, physical therapy settings, and basic health care buildings.
As the month of May goes on, more places will begin to have less strict rules and begin to open up, and Beshear said that if virus numbers stay steady or decrease, phase two can begin in June.
One of the more controversial decisions was the closing of all nonessential businesses across the state.
Beshear ordered that by March 23, at 8 p.m., all nonessential retail businesses close in an attempt to stop the spread of the virus. Since this closing, multiple protests have been led in hopes of him loosening the restrictions.
These protests, which have been at that capitol building in Frankfort, have slowly grown in size as more Kentuckians are growing impatient with the strict isolation rules. Some reports suggest that the most recent rallies had more than a thousand people.
Beshear is still convinced that most Kentuckians support him.
"Right now, we have an aggressive virus out there," the governor is quoted as saying in a May 8 article in the Courier Journal. "And while there are those that will hold a rally saying, 'Take off your mask and don't social distance and I'm not taking a vaccine,' I know the rest of us are committed to doing what it takes to beat it."
Most Kentuckians approved of the job Beshear is doing. A survey of 22,000 Americans by Harvard, Northeastern and Rutgers Universities found that 81% of Kentuckians approved of Beshear's response.
Only Ohio Gov. Mike DeWine had a higher approval rating among his constituents.