Postponed Tokyo Olympics scheduled for summer of 2021
For the first time in the history of the Olympics, the games were postponed when the Tokyo 2020 Summer Olympics were pushed to 2021.
Officially known as the XXXII Olympiad, the international multi-sport event featuring athletes from all over the world is now scheduled to be held from July 23 to August 8 2021, in Tokyo, Japan.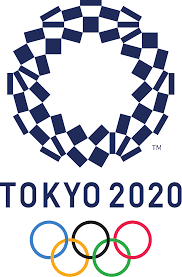 At first, the Olympics organizers were hesitant about hosting the games due to COVID-19, and in March of 2020 they completely postponed the games no later than summer 2021.
Japanese Prime Minister Abe Shinzō explained that the government of Japan stands ready to fulfil its responsibility for hosting these games successfully. 
Governor of Tokyo Koike Yuriko said that the focus was on providing "Games that are safe and secure for the athletes and spectators." She also expressed optimism that the extra time would allow organizers to smoothly address things such as scheduling, ticketing, staffing and transportation.
Some of the precautions include masking and testing. All athletes must wear a mask when they aren't competing, and they will also be tested daily to make sure they don't have the virus.
As of this writing, the organizers aren't sure if the Olympics will allow spectators to watch the athletes, but if do, it will be at half capacity. Even without spectators, the event could make money based on broadcasting rights and sponsorship deals.
For many Olympic athletes, the games are the one time every four years that they show off the skills they have been honing for so long. Gymnast Simone Biles and swimmer Katie Ledecky are examples of two Americans who become public figures largely due to their Olympic success and are expected to compete again in Tokyo.
Lance Melching also contributed to this story.