Students, coworkers mourn for clinician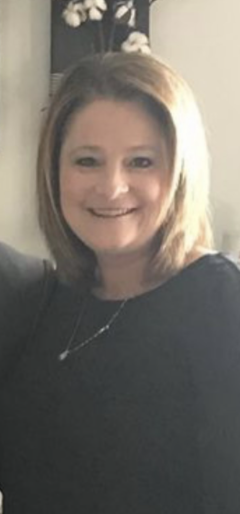 Boone health clerk Kathy Pergram passed away unexpectedly on Feb. 9 at 47-years-old. Kathy Pergram worked as a health clerk at Boone for two years.
Coworkers and students remember her as a kind person who enjoyed working with children.
Kristi Webb, the school nurse at Boone, worked closely with Kathy Pergram.
"She will definitely be missed by her BCHS family and friends," Webb said. "She was a great coworker and friend."
Boone principal Tim Schlotman said Kathy Pergram was "such a kind person for (Boone) students to see when they came to (Boone's) first aid room."
"My favorite memory is of how excited Ms. Pergram was last year when we were able to arrange the graduation activity at the KY Speedway," Schlotman said. "It meant her son was going to have some kind of graduation ceremony."
Pergram was married to Kent Pegram for 23 years and they had two children named Alex and Averie. Alex Pergram graduated from Ryle in 2020 after playing baseball for the Raiders. Averie is a freshman at Ryle this year.
Webb said that Kathy Pergram enjoyed spending time with her children as well as watching baseball. Webb also said that Kathy Pergram loved working with all the kids at Boone.
Junior Samuel Colmar interacted with Kathy Pergram frequently. He described Pergram as "very pleasant, fun and personable."
"I really enjoyed interacting with her," Colmar said.
Dan Johnson, a staff support assistant who worked with Kathy Pergram in the front office, said he remembered her telling funny stories, including recent ones about her furniture.
"She made us all laugh so hard," Johnson said.