COVID vaccines available for those 16 and older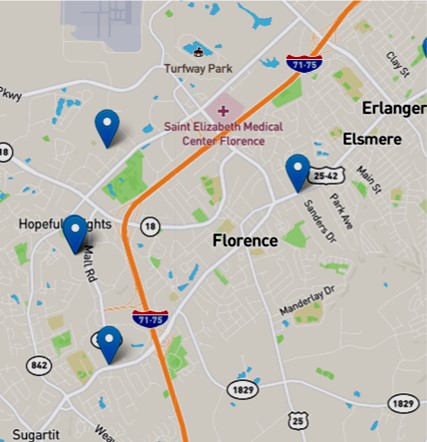 COVID-19 vaccinations are finally available to teenagers in Kentucky roughly a year after the initial country-wide quarantine began. With more and more of the population receiving their vaccinations, some experts believe a "return to relative normalcy" could happen sooner than some may think.
According to NPR, since the distribution of vaccinations for COVID-19 began in December of last year, approximately 25% of the US population has been fully vaccinated.
To achieve "herd immunity," meaning enough people in a population are immune to a disease for it to become insignificant, scientists think the number needs to trend upwards of 70%.
This could take any length of time according to health officials with the general consensus being between "anywhere from six months to two years" according to the New York Times.
Some warn that herd immunity does not mean that everyone will be safe. While the general population may eventually be out of harm's way, deaths from the virus will likely occur for years to come.
Still, to eventually achieve herd immunity, more people need to get their vaccinations–including teenagers. Those 16-years-old and up can now register to get their vaccination for free at wherever vaccinations are offered.
Appointments can be scheduled at numerous places, from local pharmacies to grocery stores around Florence. To schedule an appointment for a vaccination, patients must call ahead of time.
Junior Colin Delaney, 16, became fully vaccinated in April, receiving both doses of the Pfizer vaccine at local health facilities.
"I wanted to get my vaccine to feel more safe." Delaney said. "Not only for my own safety, but to feel safe when visiting at-risk family members."
According to Delaney, the vaccination experience was relatively mild. He reported a "slightly sore arm" after his first dose and nothing else—no "debilitating or bothersome" side-effects at all.
While Delaney experienced no side effects, this is not the case for everyone. In some instances following the first or second doses of the Pfizer and Moderna vaccine, COVID-like symptoms are felt: nausea, headaches, fatigue, fevers, etc.
After becoming fully vaccinated, certain freedoms many may have enjoyed before the pandemic may become safe once again, according to the CDC. Citizens can travel domestically without being tested, and internationally without quarantining, and can be without a mask in private gatherings with other vaccinated persons.
However, vaccinated individuals are still recommended to wear masks in public, as while they may not become ill from COVID-19, they can still asymptomatically carry and spread the virus to those susceptible.
"If vaccinated people don't continue to wear a face mask until more people are considered fully vaccinated, they could cause the virus to keep circulating," Dr. Kristin Englund of the Cleveland Clinic said. "It's critical that we protect others while they wait for their turn to receive the vaccine."