Masks to be optional if county is yellow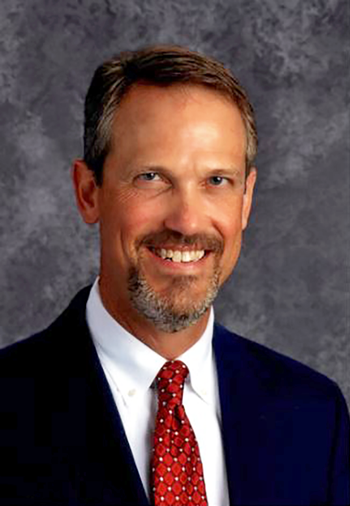 Masks will be optional to wear for students and staff once Boone County hits the "yellow" level or "moderate," specified in the district's "return to school plan," according to Superintendent Matthew Turner.
While masks will be optional, the district will still be recommending them until the county is green, or in the "low" level. To determine what level the county is in, the district will use data from the Kentucky Department for Public Health (KDPH).
Though the county was trending towards yellow and was briefly orange in early November, it remains red as of this writing. Data from the KDPH suggests that Boone County and the state are currently facing rising cases.
The topic of mandatory mask-wearing in Boone County schools has been heavily debated within the community. Turner said he's gotten a "lot of feedback" from those on both sides of the argument.
"We've received some feedback from some in our community that really do not want to wear a mask and think that we should not be requiring a mask. We've also received feedback from people that absolutely feel like we should all be wearing masks and it should not be optional," Turner said. "Some people feel like that's one of the foundations of our community, that we have to take care of each other, not just ourselves."
Turner mentioned the district had two components in their viewpoint of the matter: "one is that we need to make sure we take care of the safety and well being of our students and staff … the other is that we really learned well from last year that school needs to happen in person, and we as a district will do whatever we can to ensure that happens."
For students at Boone, the majority seem to agree that masks should be optionally worn, not mandated.
"Personally I think it's (mask mandate) kinda stupid—I think if you want to wear masks you can but if you don't want to you shouldn't have to," senior Dylan Schwabe said.
Sophomore Seth Baumgardner agreed, saying "It's horrible because you can't breathe, it's uncomfortable, it's annoying—I hate it."