Miller recalls explosions at Simon Kenton in '80
Boone evacuation reminds teacher of junior year at SK
When the students and staff of Boone County High School evacuated on Thursday, Aug. 19, 2021 due to the worry of a gas leak, it brought back some familiar feelings to history teacher Randy Miller.
On Thursday, Oct. 9, 1980, Miller was a junior at Simon Kenton High School in Independence, and he experienced an event that affected not only him, but the whole student body.
As he walked down to lunch from English class, an explosion occurred.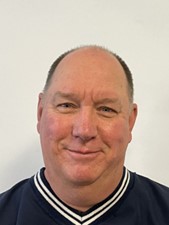 He said the students knew that the building was on fire, so not much went through their minds except that they had to evacuate immediately.
While exiting the building, the students had to walk through shattered glass from the busted out windows around the whole school. Miller said he could tell an explosion occurred because of the shattered glass that was everywhere.
When the fire department arrived, they went into the building looking for multiple people.
Then a second explosion occurred that shocked everyone and that damaged the building to a more extreme level.
The second explosion also sent a shock wave that busted out windows of houses across the street and some windows in the nearby elementary school.
"It was much stronger than the first one and the shock wave knocked people down in the lot," Miller said.
He then walked "a somber" walk to the elementary school. Miller knew that the firefighters (some were relatives of students) were in the building when the "tremendous" second blast had occurred.
One student, Robert Williams, had been killed almost immediately after the first explosion occurred.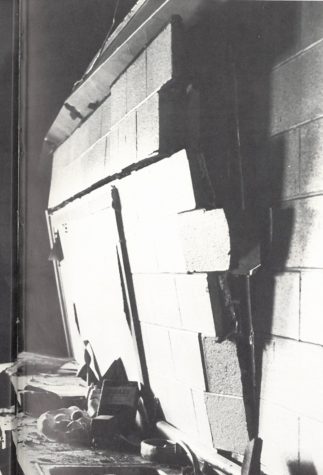 Williams was a friend of Miller's, and he described him as "one of the best young artists in northern Kentucky."
"Everyone knew that Robert wasn't accounted for … We knew he was in the art room, next to the boiler room, when the explosion occurred … We felt horrible," Miller said. "We still hoped the firemen would find him and bring him out safely."
"I found out Robert Williams died that very evening through the 'grapevine.' Phone calls were made and friends and I talked about it," Miller said. "It was very upsetting that a good guy died … Robert was a friend."
Although there were negatives, there was a positive that came out of it, Miller said.
Miller said the event "united" the student body "pretty tightly."
"We've been through something, nobody else is probably going through, which hopefully nobody has to go through," Miller said.
With Simon Kenton no longer usable, Miller and his classmates had to go to Scott High School for night school. He said that when he found out, he was concerned about how the schedule would work, and that it was very confusing at first.
"Scott High School was … our new bitter rival in Kenton county, and yet they opened their school to us, and we shared a school with them for several months," Miller said. "We still went to school like it was kind of normal, as much as normal could be."
Later that same school year, Simon Kenton's basketball team went on to win the KHSAA State Championship, an event Miller described as "unreal."
"Nobody in northern Kentucky won the state championship in like 50 years, and we won that year," Miller said, "All that we'd been through and to be state champions at that."
Miller wrestled for Simon Kenton and had to practice after school which was at around 8 p.m. at Scott for a while, then at Simon Kenton in the lunchroom.
Returning to Simon Kenton let the wrestlers see the school before it was reopened for classes which Miller said was "very weird" because the building was "burned up" and "all boarded up."
"We'd get done at about 10 o'clock at night (with Wrestling practice) … and then we had to eat supper," Miller said. "(it was) very weird because you can't go home to eat supper because your parents and everybody's already asleep."
Miller went to Frisch's or Burger King after practice for a while. He hung out with other athletes, but also made some unexpected friends: the Florence Police who had been confused about why students were out after the 10 p.m. curfew.
Miller said that the police acted as if they felt bad for the students after they heard that they were from Simon Kenton, and ended up hanging out with Miller and the other students.
After the explosion, it didn't only affect the Kenton County students, but affected students all across the nation because fire laws were changed.
Instead of one fire drill a year, it is now mandatory to have eight fire drills a year, because of the Simon Kenton explosion according to Miller.
"It was a surreal experience."