The Most Super of Super Bowl Halftime Shows
Super Bowl LVI is expected to draw the attention of millions from around the nation come Feb. 13. Many will tune in to the big game, but even more will tune into this year's halftime show, headlined by Dr. Dre, Eminem, Snoop Dogg, Kendrick Lamar and Mary J. Blige.
This star stunning group are rap and R&B legends, and will take the stage at the SoFi Stadium in Inglewood, Calif.  These five performers have a total of forty-three Grammy's and twenty-one Billboard No. 1 albums.
Football and hip-hop fans were waiting in anticipation about the announcement of the stacked performers list. After Pepsi released the list, fans tweeted that this will be the greatest Super Bowl halftime show of all time.
The performers will need to pull out all the stops to outdo the best shows from years prior that featured memorable performances.
Below are four of the best Super Bowl halftime shows so far.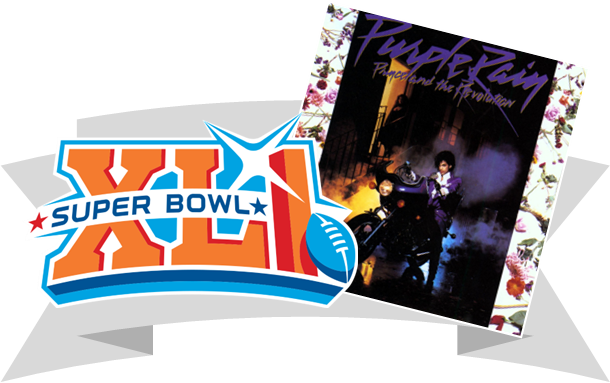 Prince   
One of the producers of the Rock and Roll legend Prince wanted to do the "best halftime show" ever, but on Feb. 4. 2007, heavy rain and lighting fell over Miami as Super Bowl XLI was contested between the Colts and the Bears.
The set producers had concerns about the rain, and the show could have been a complete disaster: not only did Prince face falling, he also faced electrocution.
The producers asked Prince if he wanted to make any changes since he was performing in stilettos, but Prince decided to make no changes besides a do-rag to protect his hair.
Prince oversaw every decision, including designing a stage in the shape of his purple guitar that he uses in the hit movie and song "Purple Rain."
Prince performed an incredible twelve minutes show.
The stage was perfect, and the rain created this ethereal mood; drops of water created stars on the lenses. Prince's performance was almost too spectacular to be real.
Prince decided to not only choose his biggest hits like "Purple Rain," "Let's Go Crazy," The riff from "1999" and "Baby I'm a Star," but also to use snippets of other iconic songs such as the opening stomps of Queen's "We Will Rock You," Creedence Clearwater Revival's "Proud Mary," Bob Dylan's "All Along the Watchtower" and  Foo Fighters' "Best of You."
Prince just took it as a normal night while people all over the world were in shock with his performance.
After the show, Prince was told he "made history" and Prince responded with "I always make history."
Katy Perry
It was a warm night in Phoenix on Feb. 1 2015, as the Seahawks and the Patriots played in Super Bowl XLIX. The mega pop star Katy Perry would perform a Pepsi halftime show that would be remembered for animatronics, wardrobes, dances and cameos.
Perry emerged riding an animatronic lion performing her hit song "Roar," before singing "Dark Horse" as the turf appeared to change into different shapes and sizes. Perry then performed her song "Teenage Dream" and had the first of three impressive wardrobe changes as she appeared in a beach ball outfit.
During her song "California Girls," one of the most iconic moments in halftime show history happened. Perry's background dancer Brian Gaw—who was dressed as a shark—was taking Perry's spotlight with his dancing.
Gaw explained that he had "freedom of expression and actually had no instruction on what to do."
Katy Perry also performed "Last Friday Night (T.G.I.F.)" and brought out rapper Missy Elliot, who rapped over her song, and it flowed nicely over the beat.
Katy Perry also performed her song "I Kissed a Girl" while R&B singer Lenny Kravitz joined her in singing. Overall Katy Perry racked up a whopping 113 million viewers for the halftime show.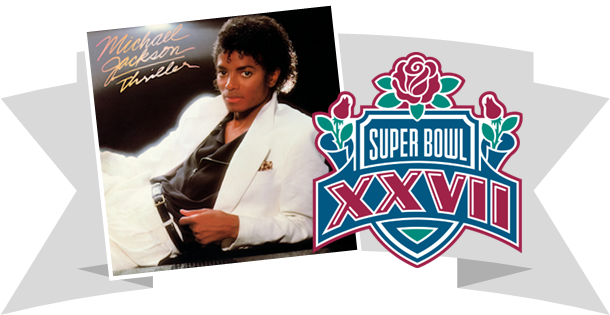 Michael Jackson
Hee hee! Woo! Yah yah! When Michael Jackson graced the stage during the Super Bowl XXVII Halftime Show, he captivated audiences from around the nation and the world. His groundbreaking performance was one of the first of its kind and it helped reinvent the halftime show into what it is today.
On Jan. 31, 1993 in sunny Pasadena, Calif., the King of Pop appeared from below center stage in front of nearly 100,000 roaring fans in the iconic Rose Bowl Stadium.
However, before he began, he stood in complete silence for nearly two whole minutes, turning his head once to gaze in another direction. As the crowd grew more impatient, he slowly began removing his sun-glasses, cuing the production team, and beginning his performance.
Jackson opened with "Jam," the opening track from his recently released album "Dangerous," and followed up with his hits "Billie Jean" and "Black and White." Accompanied by a group of backup dancers, he put his infamous dance style and dance move, the moonwalk, on full display.
During the finale, an audience card stunt depicting children of different races lined the stadium to the song, "We are the World." Then, 3,500 children surrounded an inflatable globe, and joined Jackson in the singing of "Heal the World."
Besides just performing to entertain, Jackson used the platform to promote world peace and his charity foundation to support the youth. With 133.4 million viewers, the iconic performance to date is still one of the most viewed events in American television history.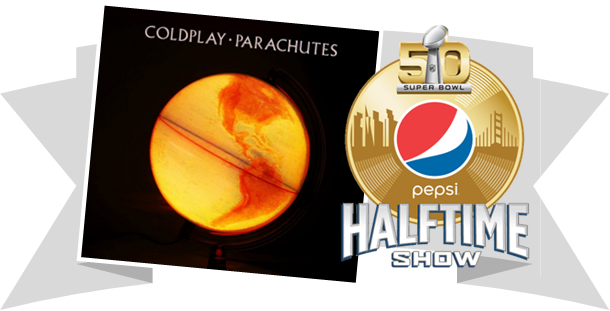 Coldplay, Bruno Mars, and Beyonce
On Feb. 7, 2016, in Santa Clara, Calif., the Super Bowl 50 Halftime Show, headlined by British rock band Coldplay, featuring Bruno Mars and Beyonce, was sensational. Even though it received mixed reviews from critics early on, it is fondly remembered today for its nostalgic party anthems and star power.
Coldplay lead vocalist Chris Martin kicked off the show singing the opening chorus to "Yellow" before transitioning into "Viva La Vida." After slowing things down during their song "Paradise," they got the crowd jumping again to "Adventure of a Lifetime," while dancers holding flower props covered the field.
Then Bruno Mars and company took over the show performing the global hit "Uptown Funk," alongside DJ Mark Ronson.
Wait a minute! Wait a minute! Wait a minute! Okay ladies, now let's get in formation!
After a seamless transition from Mars' performance, Beyonce was finally introduced to the crowd while performing "Formation," alongside an army of background dancers in high heels. Upon finishing their dance number, Beyonce joined Mars on stage for a friendly dance battle, before handing it back off to Coldplay.
In celebration of the NFL's fiftieth season, a video memorial played on stage highlighting previous halftime performances; then Coldplay, accompanied by Beyonce and Mars, along with all the performers, joined together in the singing of "Up&Up," to conclude the show.
The emotional and impactful halftime show amassed 115.5 million viewers worldwide.