Prom Styles '22
What is Prom without the dress? After prom, we reflect on the different trends of the different dresses spotted at prom.
Fit & Flare
This is a fun look as it is tight at the top and really grows out at some point.
Mermaid-style dresses flare at the knees and typically include tulle at the bottom.
Some fit and flare dresses flare out at the hips and waist.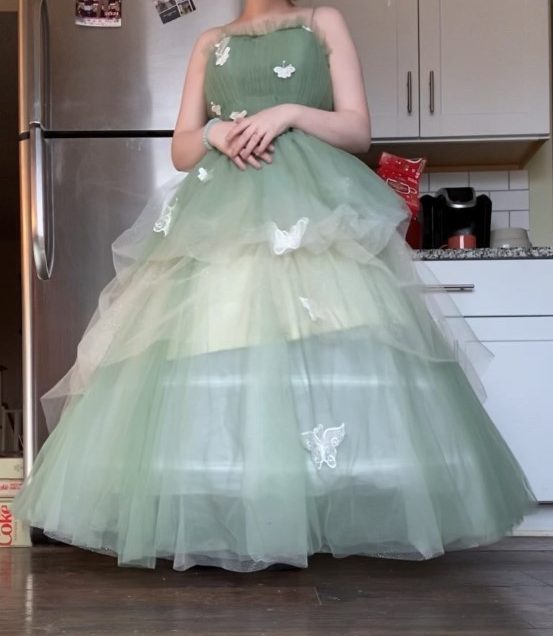 Fabrics
Fabrics like silk and satin provide a soft look.
Tulle is the fun fabric that gives the dresses body and makes them go poof!
Cotton and linen are the more "natural" materials that are used for more boho dress styles.

Sequins & Beading
This adds a different touch to a dress, as embroidery and beading can be both boho and glam.
Beading adds that sparkle to a dress to make it have more of a kick.
Sequins are a glamorous look that shines.
Off Shoulder
This is a look that shows skin without showing "too much."
It is a way that girls can make their dresses more breathable.

Flowing Dresses
These drapey dresses provide a graceful and elegant look that sways.
Flowy looks are created with delicate silk, satin, or softer fabrics.