Schlotman to retire after 37 years at Boone
Principal Tim Schlotman will retire after 37 years at Boone County High School, he announced in an e-mail to the faculty on March 22.
In his career at Boone, he has filled many different roles.
He started in August of 1985, and said teaching was his first career choice.
"It took me a year in college to decide what I wanted to do," Schlotman said.
He shared that a lot of his inspiration came from a history teacher he had back in high school.
He has been a teacher, guidance counselor and then a teacher again before he decided to become assistant principal.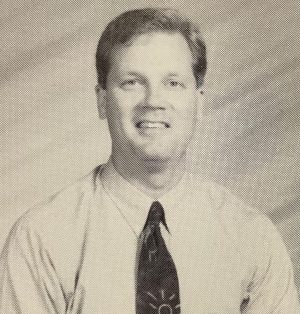 Several students that he taught in class are now teachers at Boone, and he has always lived in the Florence community. Boone has become a "second home/family" to him, and two of his daughters are Boone graduates.
Schlotman was the girls track coach for 26 years until he became an assistant principal.
The girls track team won the conference 12 times and won the region nine times, and he coached 16 individual state champions. Schlotman personally won state/region coach of the year awards multiple times.
For his coaching accomplishments, he is in the Northern Kentucky Athletic Directors Hall of Fame and in the Kentucky Track and Cross Country Coaches' Association Hall of Fame.
Schlotman has been the principal at Boone for six years after being assistant principal for five years.
"I kind of always knew that (becoming a principal) was something I would like to do," he said.
Something he said being a principal taught him is patience. In his position dealing with so many things during the day, he said it was important to listen to people and their concerns.
"You have to value what they (students, staff and members of the community) say and help any way you can," he said.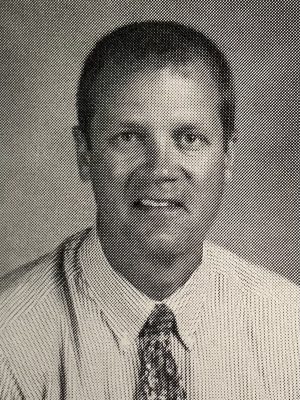 When he reflects on what he is most proud of, he brings up changing the perception of the school and how the community views Boone.
"We have really done a great job changing the perception of our school and I think the community thinks better of our school," Schlotman said.
He is also proud of the diversity and how the student body embraces it, and the building improvements that have happened and will continue going forward. He said he plans on coming back to see the new remodels and will pop in from time to time.
When asked what he would miss, he said it was "the kids," the staff interaction, and extracurricular events.
"Even though I am looking forward to retirement I will miss this place," he said.
Schlotman said he would like to travel more often in retirement, and spend more time with his three daughters. His oldest daughter lives nearby, but his second daughter works for NASA in Houston, Texas and his youngest is a pediatrician in Nashville, Tenn.
He said he also plans to play golf and have more time to train and run races. He said he looks forward to having time to relax, and will most certainly continue hobbies outside of work because as principal, he is always super busy and rarely has any off time.
When asked if he felt he had left anything unfinished, he answered, "Not I, but WE finished a majority of our goals as a school."
He said Boone will always have a special place in his heart and ended with a "Go Rebels!"