Light the way to Christmas with local light experiences
Tis the season to be jolly y'all!
With  the days getting shorter, why not light the dark skies up with Christmas lights?
The Creation Museum, Coney Island, a local Pleasant Valley home, and the Boone County Fairgrounds are just a few of the places that have started to light the way to brightening up your days. Now it's time to visit them and get in that holly jolly mood!
Creation Museum
Overview: The Creation Museum is a walk-through Christmas light experience strolling through the paths surrounded by the shimmering trees and bushes. It has a zipline that you can ride that goes zooming past the water reflecting the glistening light.
Where: Creation Museum (2800 Bullittsburg Church Road, Petersburg, Ky. 41080)
Cost: Free, unless you would like to purchase some treats or ride the zipline for $19.95.
Dates: Open on select days between Nov. 25 to Dec. 30 from 5:00 p.m. to 8:30 p.m. Select dates are available on the Creation Museum's website.
Distance from BCHS: 15.6 miles (18 minutes)
---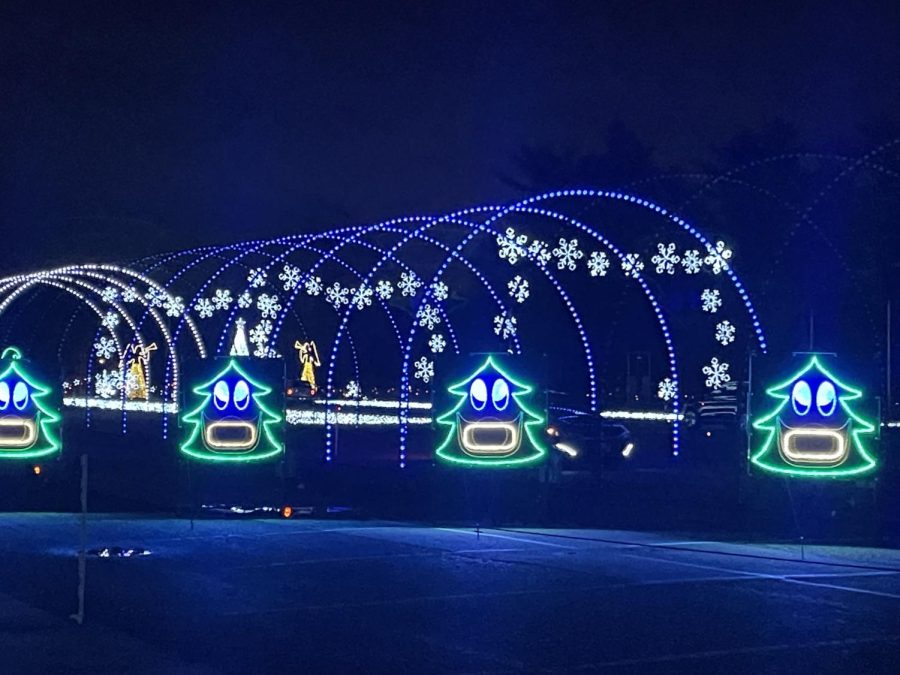 Coney Island
Overview: Coney Island is a drive through Christmas light experience and Cincinnati's largest synchronized light show that syncs to 97.5 FM so that the lights can go with the beat of the music from that station. You can bring your furry friends.
Where: Coney Island (6201 Kellogg Ave., Cincinnati, Ohio 45230)
Cost: $25.00 per car load of up to eight people.
Dates: Open from Nov. 11 to Jan. 2 from dusk to 10:00 p.m.
Distance from BCHS: 14.5 (17 minutes)
---
Pleasant Valley Light Display
Overview: The house is known for its display features and some say it's a "Christmas home." You can walk through Santa's workshop. 
Where: 8344 Pleasant Valley Road, Florence Ky 41042
Cost: Completely free
Dates: You can drive through the neighborhood anytime and see the display. See Schreiber's Facebook page for times to visit inside the house.
Distance from BCHS: 4.8 miles (13 minutes)                                                               
---
Light up the fair
Overview: Light up the fair is a drive through path that is 2 miles long with over 1,000,000 lights and each lightbulb is synchronized to your car radio.
Where: Boone County Fairgrounds (5819 Idlewild Road, Burlington, KY 41005)
Cost: $7 per person (one to three people) $25 carload (four to eight people). Active military & first responders are free.
Dates: Open from 5:30 p.m. to 9 p.m. Sunday to Thursday and 5:30 p.m. to 10 p.m. Friday and Saturday until New Year's Eve.
Distance from BCHS: 6.4 miles (16 minutes)