Most anticipated movies of 2023
M3GAN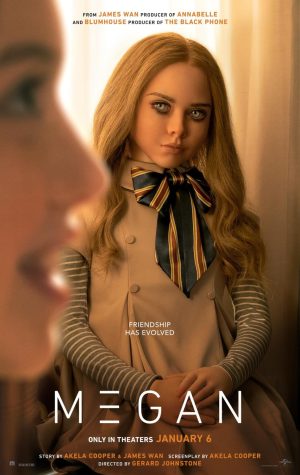 It looks like Anabelle and Chucky will have new competition.
A new doll is coming to the screens of horror and her name is Megan. Stylized as "M3GAN," the movie is set to hit theaters on Jan. 6.
Even though the movie hasn't released, #M3GAN is trending on TikTok and has over 200 million views. The movie is trending because of a dancing scene in the "M3GAN" movie trailer which some people found to be humorous and which inspired influencers to create a dance.
The movie is about a lifelike doll that was built by an engineer, but soon the doll starts to develop a mind of her own and can't be controlled. She then becomes a threat to the engineer and her family.
Besides the dancing scenes, the trailer for "M3GAN" had some remarkable scenes that may cause a few jump scares for all who plan on watching the movie.
By Milan Mattocks
---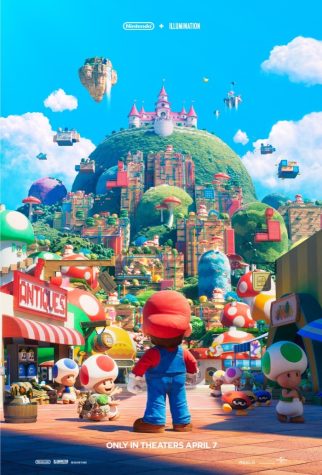 The Super Mario Bros.
Spanning several generations, the Mario games unite the old and young: everyone knows Mario. Now Nintendo is co-producing the release of an animated movie following the legendary video-game hero.
With Illumination ("Despicable Me") behind the animation, and voice actors such as Jack Black and Seth Rogan (Poe and Mantis in "Kung Fu Panda") behind some beloved Mario characters, the renowned games come to life on the big screen with a big budget. When the first trailer released on Oct.6, a majority of the audience seemed impressed by the visuals and the voice work.
However, some are skeptical of the vocal performance of Chris Pratt (Starlord in "Guardians of the Galaxy") as the hero, Mario. Some commentators found his partial Bronx accent to be unacceptable, though he only delivers two lines in the trailer.
Perhaps this movie can redeem the complete failure of the 1993 live-action "Super Mario Bros." movie.
 By Oliver Myers
---
Barbie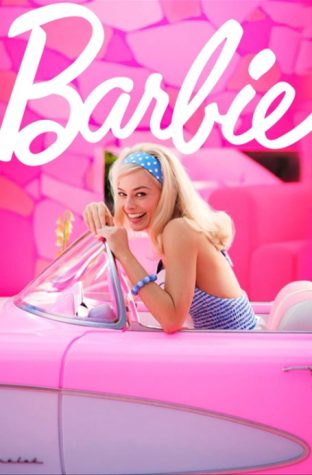 Barbie has been a doll that has been criticized for its perfection, but a star-studded film coming this summer challenges her to be herself.
When Barbie is kicked out of Barbieland for not being perfect enough, she enters a new lifestyle in the human world in search of the happiness that she desires.
For a movie that might seem disposable or childish, "Barbie" is bursting with numerous well-known and award-winning actors.
The movie stars Margot Robbie (Harley Quinn in "Suicide Squad") as Barbie and Ryan Gosling (Noah in "The Notebook") as Ken, but also features other recognizable actors such as Will Ferrell.
The movie is directed by Greta Gerwig ("Little Women") who has had two pictures nominated for an Academy Award for Best Picture.
Not much is known about the film, but pictures of costumes have been released, and the pops of color and glamorous looks will be familiar to many generations.
By Peyton Waymeyer
---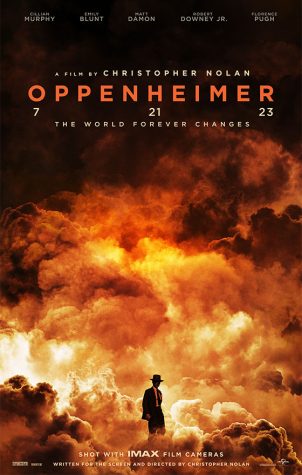 Oppenheimer
Robert Oppenheimer was known as the "father of the atomic bomb."
A film named "Oppenheimer," directed by Christopher Nolan ("Inception," "Interstellar" and the "Dark Knight"), is set to explore his life and accomplishments.
A big part of Oppenheimer's life was the Manhattan Project that focused on the research and development of atomic weapons. However, it is not yet clear if this is the focus of the film.
The official movie poster features Cillian Murphy as Oppenheimer in a fiery cloud. The tagline reads "The world forever changes" which could be a nod to the effects that nuclear weapons have had on the world.
Murphy has had roles in previous works of Nolan's such as "Inception" and his Batman trilogy.
If this movie is anything like Nolan's other movies "Interstellar" and "Inception," it might display spectacular cinematography of the first nuclear tests.
 By Isabella Vines
---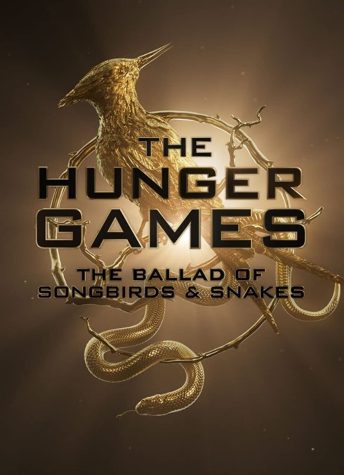 "The Hunger Games: Ballad of Songbirds and Snakes"
"The Hunger Games" movie series has been a big hit–especially with teens–ever since the first movie came out in 2012.
Now with a new movie on the horizon, fans will get to learn how President Snow comes to rule Panem.
"The Hunger Games: Ballad of Songbirds and Snakes" tells the story of an 18-year-old Coriolanus Snow who is played by Tom Blyth (Billy in "Billy the Kid"). In the movie, he sees an opportunity for a change in fortunes when he mentors the female tribute Lucy Gray Baird from District 12.
Lucy is played by Rachel Zelger (Maria in "West Side Story"). The new movie also stars famous actors like Viola Davis (Annalise in "How to Get Away with Murder"), Peter Dinklage (Eitri in Avengers: Infinity War") and more.
Fans are wondering if "Ballard of Songbirds and Snakes" can keep up the reputation of action-packed suspense without original protagonist Katniss Everdeen.
 By Kaila Allphin
---
Shrek 5
Most teens grew up watching the Shrek series of family films from DreamWorks, and after more than a decade, a new movie is coming: "Shrek 5."
Reading from other articles, it is unclear if it will be a sequel or a reboot. The original movies were entertaining and something to giggle about because they had funny parts.
Many of the same actors are reportedly returning including Mike Myers as Shrek, Eddie Murphy as Donkey, and Antonio Banderas as Puss N Boots, who has his own Shrek spinoff sequel ("Puss in Boots: The Last Wish") releasing Dec. 21.
The producers are basically sticking with the same cast, but Cameron Diaz may not be returning to voice Fiona because she retired from acting.
After 21 years of Shrek movies, spinoffs, video games and tv shows and specials, audiences will want to know if "Shrek 5" can capture the fairy tale magic of the originals.
By Haley Panko