Up and Coming Games of 2023
A brief glimpse into the new ideas, sequels, and remakes that we are anticipating in the next year
Resident Evil 4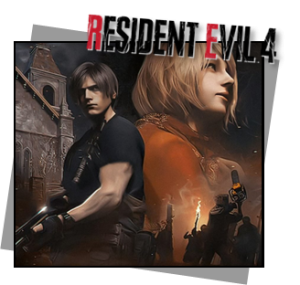 Originally promised to be a GameCube exclusive, the critically acclaimed "Resident Evil 4" made its way to every platform imaginable including, Sony's PlayStation 2, Nintendo's Wii, and even Android.
Now, continuing their trend from the past few years, Capcom is pushing forward a remake of this classic "Resident Evil" game.
With a fresh coat of paint, "Resident Evil 4" retains the unique set pieces, enemy designs, and a majority of the plot points that made the original so special, but with a greater focus on horror.
But do not fret action-lovers, for the melee system not only remains but has been expanded upon. In the extended gameplay trailer released on Oct. 4, the main character can be seen using his combat knife to parry enemies and even stop a chainsaw blade.
Could this remake out-perform the practically perfect score of the original?
Releases March 24, 2023
---
Silent Hill 2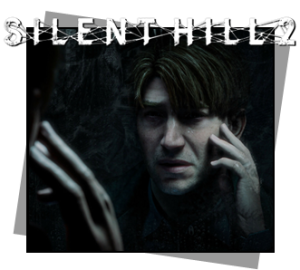 Without a main installment since 2004, the "Silent Hill" series finally breaks its silence with a remake of what many consider to be the best installment: "Silent Hill 2."
Donning current-generation graphics, "Silent Hill 2" Remake re-tells the story of James Sunderland searching for his wife in the namesake town of the series as he evades and combats malformed monstrosities.
Few things contrast from the original, though, with the only real differences being an over-the-shoulder camera perspective and a new combat system. The main focus point of this remake is the enhanced visuals.
Even so, many vocal critics believe the mood of the original has been ruined in the remake with how exaggerated James' expressions are especially during an iconic mirror scene.
Will the remake be able to stand alongside the masterpiece that is the original?
Releases 2023
---
The Legend of Zelda: Tears of the Kingdom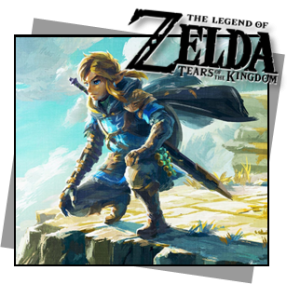 Six years after "The Legend of Zelda: Breath of the Wild," Nintendo is releasing a sequel to the game that took the world by storm. "'Breath of the Wild' is Nintendo's most ambitious and impressive game to date," commented GameSpot at its release.
"The Legend of Zelda: Tears of the Kingdom" will delve further into this version of Hyrule and its remaining heroes this May.
Though much of the game's plot remains a mystery, not much is known past the presence of Link, Zelda, and something that resembles Ganondorf. Recent trailers have revealed some weird floating island shenanigans, showing Hyrule castle rising into the sky.
Some gameplay has been revealed showing Link with some form of mythical arm that he uses similarly to the Sheikah Slate from the previous game. Besides that, the release date delay announcement in March last year revealed a broken, withered Master Sword.
After the previous game set the bar so high, how will this highly anticipated sequel perform?
Releases May 12, 2023
---
Street Fighter 6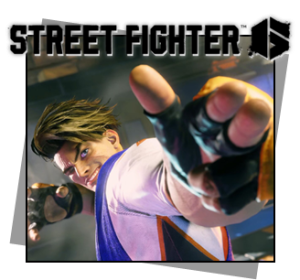 Released back in 2016, "Street Fighter V" lived to see five seasons of content. Now, nearing 7 years after the fifth entry's release, "Street Fighter 6" is waiting on the horizon.
Turning 35 years old in 2022, the legendary series is returning with a new art style and won't be a console exclusive this time. The game will be releasing on PS4, PS5, Xbox Series X/S, and PC.
A trailer released by Sony in June of 2022 revealed an open-world World Tour mode alongside some clips of the gameplay that the series is known for.
However, a new feature has been revealed that intends to ease newcomers into the fighting genre.
A second control scheme has been added that maps special moves to a single button similarly to "Super Smash Bros.". One can now perform different special moves depending on the directional input or situation paired with the press of this single button instead of having to remember complex motions and button combinations.
Being spread across many platforms, could this game reel the newer generation towards more traditional fighting games?
Releases summer 2023
---
Marvel's Spider-Man 2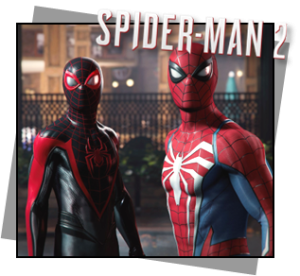 "Marvel's Spider-Man" released on PS4 in 2018 and was given practically perfect scores across the board, becoming the highest rated Spider-Man game to date. Following the release of yet another critically acclaimed Spider-Man game in 2020 with "Spider-Man: Miles Morales," Sony is putting forth "Marvel's Spider-Man 2."
Only a single reveal trailer has been released showing off a few flashy moves from Spider-Man and Miles Morales before unveiling the presence of Venom lurking in the shadows.
An ominous voice can be heard talking over the trailer which many suspect to be classic Spider-Man villain Kraven the Hunter.
The game is currently planned to be PS5 exclusive unlike "Spider-Man: Miles Morales" which was also released on PS4. The game can be expected to reach PC at some point since Sony has been releasing previously PS4 exclusive games on the platform such as "God Of War."
When the game finally swings its way over to store shelves, will Sony be able to keep the streak of well-received Spider-Man games going?
Releases 2023
---
Starfield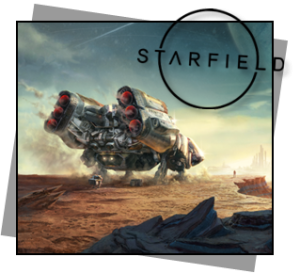 "The Elder Scrolls" and "Fallout" games are some of the most well-known RPGs in the industry. Developed and published by Bethesda Studios, both of these franchises are nearing 30 years old.
Now, a new game by the name of "Starfield" is finally putting an end to the company's 25 year long lack of an original RPG release.
This new experience drops players into the vast expanse of outer space with ships to pilot and planets to explore. The game takes place through many solar systems including our own with a confirmed 1,000 different planets present.
Returning features from previous RPGs include an expansive character creator, factions, a persuasion mini-game, and the infamous lock picking. New additions include ship and weapon customization.
While trailers have revealed snippets of the early-game story, not much past the opening sequence has been revealed.
In a sequel-centered world, how will this fresh concept perform?
Releases first half of 2023
---
Forspoken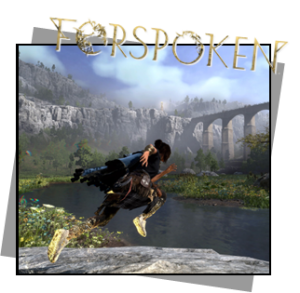 Teased back in 2020 as Project Athia, "Forspoken" is an upcoming narrative-driven, magic-focused, open-world game developed by Luminous Productions, the team responsible for "Final Fantasy XV."
Planned for PS5 and PC, the game will serve as one of the first major capability tests of Unreal Engine 5.
Trailers have revealed an expansive variety of usable magic styles th players use to parkour around the diverse biomes of the world and combat a wide-selection of enemies.
The plot involves the main character, Frey Holland, being transported from her normal life in modern-day New York City to a fantasy world filled with kingdoms and dragons. She then suddenly develops magical powers which she then must use to adapt to a new life.
Will Freya return to the normal world or will she embrace her new magical surroundings?
Releases January 24, 2023
---
Hogwarts Legacy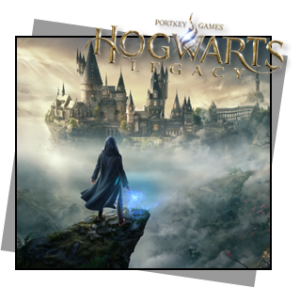 With the last Harry Potter game for PC/console releasing in 2013, "Hogwarts Legacy" will mark the end of a 10-year period without Harry Potter games on PC or console.
Announced in 2020, the game has undergone several delays that have pushed its release to 2023.
Several statements by the company and snippets of gameplay have revealed the game is an "immersive, open-world action RPG." With the player growing their character's magical abilities, combat prowess, and companion arsenal.
The player will be exploring Hogwarts in depth, solving puzzles within the castle, combating creatures deep in the woods, and refining their skills in the classroom.
As a student of Hogwarts, the player will be taking a wide variety of wizardry classes. A glimpse of the talent points system showed the ability to allocate earned points to different abilities similarly to other RPGs of today.
How will this brand new, AAA Harry Potter experience, packaged with an original lore friendly story and extensive character creation, expand upon the franchise renowned throughout the world?
Releases February 10, 2023