Federal TikTok ban concerns students
TikTok bans are dancing across the nation because government officials say that the app that changed pop-culture could harm national security, and teens are split on the issue.
Nearly half of U.S states and Congress banned TikTok on state devices over concerns of the ability of the Chinese government to access information about TikTok users or their devices.
The Chinese government's ability to control TikTok's algorithm or collect data for espionage "should concern us" said Christopher A. Wray, director of the Federal Bureau of Investigation (FBI), in a Jan. 10 article in the Washington Post.
Some students agree with the ban.
"I support the ban to the extent that it is currently being practiced," junior Skylar Rainer said. "It has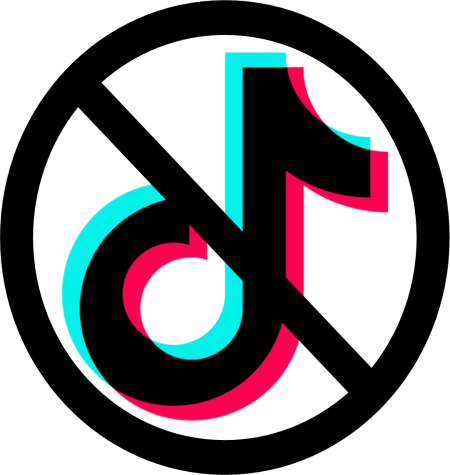 been proven from multiple sources that the information that TikTok can/is harvesting from devices is being sent to the Chinese government."
The Biden administration has issued an order that TikTok must be deleted from state devices by the end of March. Some states and departments took this step long before the order.
Some TikTok users have stated that they do not want TikTok to be banned completely. Some say they are not concerned by the data collection possibilities of the app, and others say that the app has become too popular to shut down, according to a CNN article published Jan. 7.
Junior Kenjy Hirwa is one who doesn't want to see TikTok banned.
"They should not ban TikTok because it is the one app I enjoy when I am bored," he said.
This ban is already affecting many students as colleges including Auburn University, University of Oklahoma, and University of Texas-Austin, have banned TikTok from being allowed for student use on their Wi-Fi networks. As of Jan. 23, at least 20 public universities have banned the popular app.
TikTok is taking steps to appease concerns about information security.
The company has launched "Project Texas," a $1.5 billion corporate restructuring plan that is creating a plant in Texas to house the data of American users and increase confidence in the operations and security of TikTok.
As more plans and bans are issued, it is unknown where the banning of this app will end.