What We Loved in 2020
A year full of social distancing and quarantining provided plenty of time to take in entertainment. From TV shows to video games, these are a few of the things we loved.
Netflix's 'Outer Banks' is perfect adventure/mystery/romance for a binge watch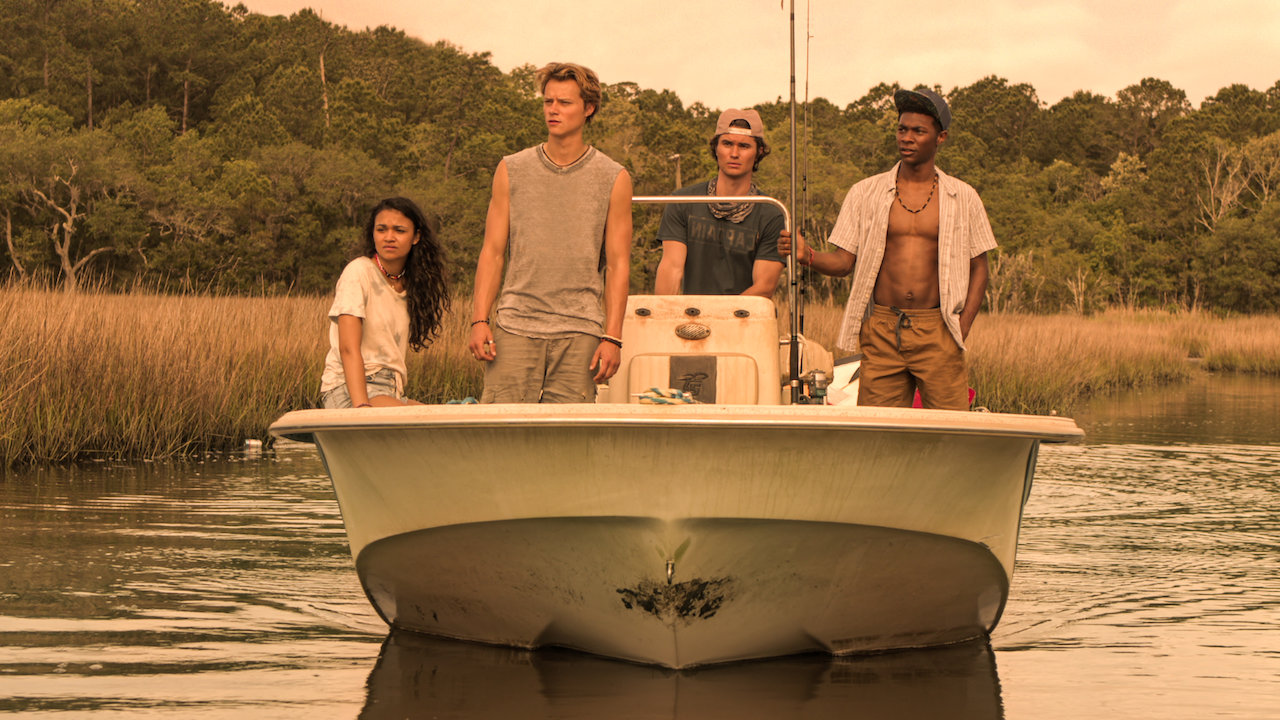 When the world first shut down in late March due to COVID-19, people were desperate for some type of distraction. For many, the fast paced, action packed, romantic mystery, "Outer Banks," worked perfectly to alleviate their boredom. 
Released in mid-April, "Outer Banks" is a 10-episode Netflix Original series that has been described as a mixture of "The Goonies," "The O.C.," and "Dawson's Creek," with a little bit of Netflix's "On My Block" sprinkled in. 
Set in the coastal recreation area of North Carolina often abbreviated as OBX, "Outer Banks" follows a group of high schoolers as they fight class warfare, go on a treasure hunt, deal with personal struggles, and make questionably dangerous and illegal decisions during their summer break.
In the show, the OBX is fiercely divided into two classes: the blue-collar Pogues and the excessively wealthy Kooks. In a way very reminiscent of "The Outsiders," the Pogues and Kooks often clash, resulting in a lot of fights, sabotage, and trouble. 
This division drives the story as the protagonists set sail on a perilous adventure to find 16-year-old John B Rutledge's missing father and the vanished Royal Merchant, a sunken vessel that was rumored to have $400 million worth of gold on board. 
Alongside the enthralling treasure hunt and socio-economic competition, a budding "Romeo and Juliet" type romance blooms between John B (Chase Stokes) and the Kook queen Sarah Cameron (Madelyn Cline), which damages the relationship between John B and his friends. 
"Outer Banks" also does well to expand upon the stories and struggles of each member of his crew: JJ (Rudy Pankow), the son of an abusive drunk; Pope (Johnathan Daviss), a stressed out genius struggling with the anxiety of college; and finally, Kiara (Madison Bailey), who is technically a Kook, but refuses to be defined by the upper class standards.
"Outer Banks" follows all these characters in a test of love, friendship, and often outright stupidity as they risk their lives to uncover the truths hidden beneath the OBX. 
Thanks to the romance, action, cliffhangers, beautiful rural setting, and a serious lack of clothing, "Outer Banks" blew up on all social media platforms shortly after its release.
It has been confirmed for a season two, and with the massive cliffhanger that the show left on, it is likely that fans will binge it just as fast as they did the first time.
Machine Gun Kelly blends blends pop-punk and rock in 'Tickets to My Downfall'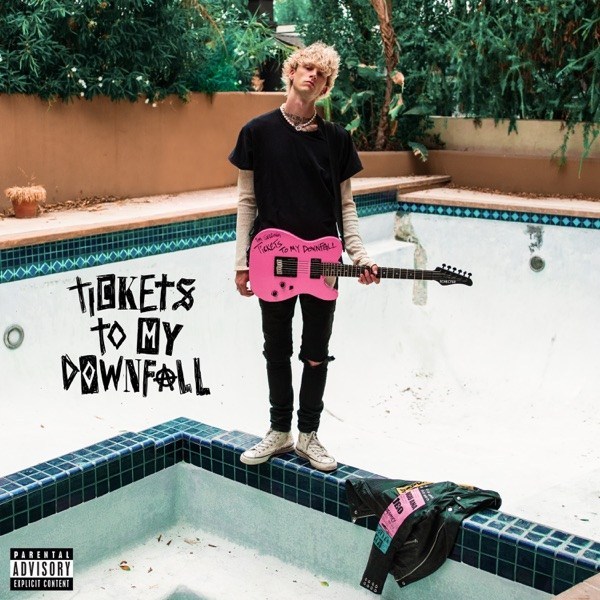 Today's most popular music genre in America is either rap or pop, but some of these genre's popular artists like to stray away from the normal, and switch it up. That is exactly what rapper Machine Gun Kelly (MGK) did with his newest album "Tickets to My Downfall."
After being in the rap game for almost 10 years, MGK decided to make a change and release an album that has a more 2000s pop-punk or rock vibe. This switch benefited him greatly as his new album became his first ever album to hit number one on the Billboard Top 200 albums chart.
One of the most diverse and amazing parts about his album is that it can't really be categorized as just pop-punk or rock. While some of the songs like his introduction titled "Title Track" and "Concert for Aliens" share that genre, MGK ventured into making a normal pop feeling song with "All I Know" which features pop/rap star Trippie Redd, and is just so catchy.
Something else MGK does well is he attempts to tell a story with some of these songs, and they give the lyrics meaning. In his track titled "Lonely," he shares not only how he is coping with the death of his father, but also some previous stories of how MGK would trade nothing more than to see him again, and the guitar sounds on this song are amazing.
Another song he does a great job doing this storytelling is on "Play This When I'm Gone," which he wrote to his daughter just in case he passes on. In the song, he goes on about how he has battled with sobriety, new stardom, and taking care of his daughter, and what fits so perfectly is his beautiful vocals.
Lastly, the features he chose to go along with this album were the perfect choices. This album was a collaboration with Travis Barker, who never ceases to amaze on the drums, but the album also included Halsey, who shows off her high pitched yet beautiful voice on "Forget Me Too," and Iann Dior, who uses a raspy yet smooth and soothing voice on "Nothing Inside."
MGK did an amazing job learning this genre of music and creating an album based off of what he learned, and only time will tell how great his next piece of work will be.
Amazon's 'My Spy' blends action, chemistry and situational humor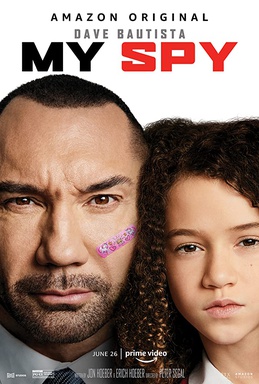 Few movies provide as many belly laughs as "My Spy," with its witty humor and great chemistry between a CIA agent and a clever 9-year-old girl.
After former CIA agent JJ fails to keep his cover in his last action-packed mission, both he and his coworker Bobbi get assigned the punishment of surveilling 9-year-old Sophie Newton and her single mother. If JJ fails to conceal his identity again, he shall be permanently kicked out of the agency. After getting caught by Sophie, he has no choice left but to fulfill her wishes of teaching her the ways of being a spy, or else his cover and career will be blown for good.
"My Spy" is a PG-13 action/comedy released June 26 on Amazon Prime Video, and the film has gotten a 4.4-star audience rating. The movie stars Dave Bautista, known for his role as Drax the Destroyer in "Guardians of the Galaxy," and Chole Coleman, who has appeared in movies such as "Timmy Failure: Mistakes Were Made" and "Puppy Star Christmas."
    The main comedy featured in this movie is situational humor, exploring the unusual relationship between a grizzled spy and a young girl who seems to outsmart him at every turn.
A great example of this is when JJ asks Sophie to get past him during their spy training using any method of her choosing. Sophie decides to dump his beloved pet fish Blueberry from its bowl, causing JJ to hastily bend down and scoop up his fish and allowing Sophie to walk past him with ease.
The comedy itself is a central part of the film, but what is more enticing is the strong chemistry between JJ and Sophie. Throughout the film, these two characters grow to love and trust one another up until the very end, where their unbreakable bond is beautifully showcased and provides satisfying closure to the movie. Anyone who has grown up with a single parent or has experienced divorce from their parents can easily take their loving relationship to heart. 
 To anyone in search of a witty, humor-filled, action-packed movie with strong chemistry between the characters, "My Spy" is the perfect film.
'FxG3000' is glimmer of hope for underground music in 2021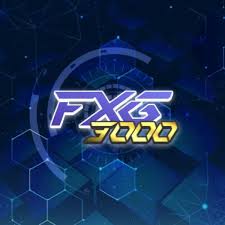 Combining the bold and experimental songwriting, forward-thinking production, and a tense, bittersweet energy, Fax Gang's "FxG3000" is one of 2020's most exciting musical releases, one that encapsulates the feeling of the year perfectly, and shows promise for Fax Gang to be an exciting, prominent new staple in underground music.
The five members formed online from all over the world, and they write, rap, and produce their unique take on electronic music, combining poppier songwriting with unique production and immersive atmospheres to make music that's both infectiously catchy and immensely rich.
Each of the five songs on "FxG3000" is diverse and unique, while still staying consistent in its energy and atmosphere. Whether it be the rhythmic drums and longing melodies of "Breathe2 (In/Out)," the danceable rhythms and futuristic synths of "Jailbroken," the noisy, bass-heavy pulse of "Soaked," the dense, claustrophobic instrumentation on "Centrifuge," or the kaleidoscopic, ethereal anthem that is "Jeopardy," "FxG3000" doesn't let up or disappoint for one second of it's 17-minute run time.
Further experimenting with some of the styles prevalent within underground rap in 2020, the EP is regarded as a staple in the newly emerging "crushed trap" music scene, combining electronic music and cloud rap with extremely lo-fi, lobit production quality. Fax Gang excels in writing music in this style, and the use of the lobit production that is signature to the scene is part of what makes their songwriting so brilliant, elevating the already well written tunes to be more heavy, claustrophobic, and atmospheric.
With this EP, Fax Gang has proven itself to be one of the few musical glimmers of hope in the overall dismal year that was 2020. The idea that Fax Gang–a no-name group started randomly online from members all around the world has released a debut EP that puts many mainstream artists to shame–proves Fax Gang to be a young and exciting band, and with a debut album coming January 2021, they may just deliver on being the next big deal in underground music.
Netflix's latest season of 'Big Mouth' continues hilarious, relatable hijinks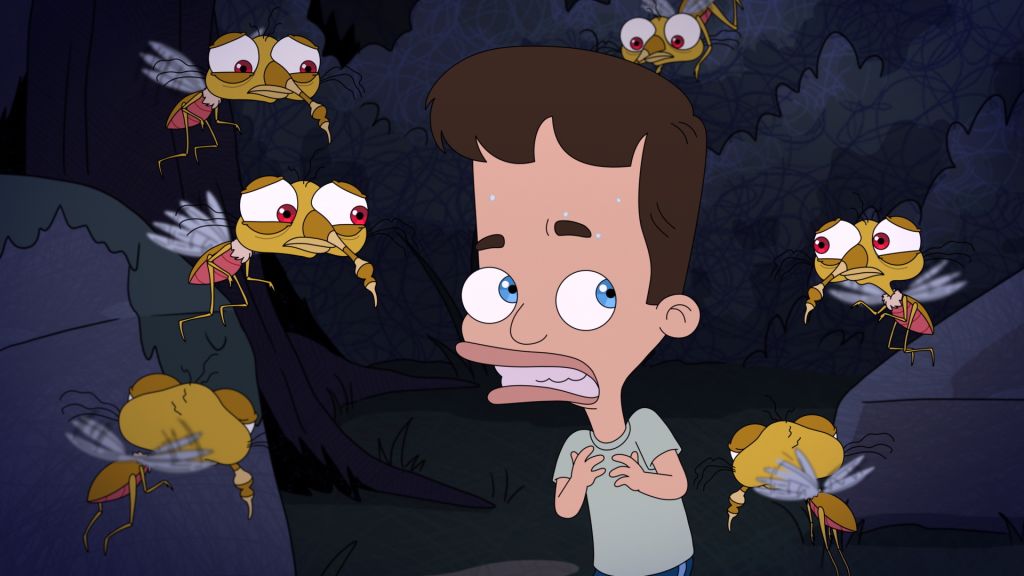 Even three years after its release in September of 2017, "Big Mouth" still never fails to entertain its audience with adult humor, witty remarks, and relatable content season after season.
"Big Mouth" season four made its big debut on Dec. 4 with all of the original cast, including the iconic hormone monster Maury and monstress Connie. The season is mainly centered around the growing anxiety, depression, and physical and emotional growth the characters go through as they enter the eighth grade.
The show connects with real life problems teenagers have as they are progressing into adulthood while still having dark, inappropriate, and funny humor throughout the seasons. One of the major points of the fourth season was the kids dealing with the anxiety mosquitos.
The anxiety mosquitos' main role is exactly what it sounds like; they create anxiety. The main anxiety mosquito's name is Tito, voiced by Maria Bamford. 
Each of the three main characters deal with the anxiety mosquitoes at different points throughout the season for different reasons.
Nick, played by Nick Kroll of "Sing," is the first character to encounter the anxiety mosquitos when the season opens at summer camp. They appear after Nick sees Andrew thriving with a new friend at the camp after their previous fight at the end of season three.
Jessi, played by Jessi Klein, meets Tito the anxiety mosquito after moving to her new school. Jessi believes that all the girls at the new school are way cooler, richer, and smarter than she, therefore causing Tito's appearance.
Andrew, played by John Mulaney of "Spider-Man: Into the Spider-Verse," is the last character to meet Tito. The two come together after Andrew feels as though he killed his grandfather after "helping himself out."
Existing "Big Mouth" fans will also remember former characters such as the depression kitty, who terrorizes Jessi, Nick's hormone monster Rick, and Missy's hormone monstress Mona, who was recently introduced at the end of season three. All three characters are back in season four for more mischief and drama.
A few other fan favorites that are back from previous seasons include Jason Mantzouask as Jay Bilzerian, Jenny Slate as Missy Foreman-Greenwald, Andrew Rannells as Matthew MacDell, and Jordan Peele as the Ghost of Duke Ellington.
It's hard to explain "Big Mouth" season four without giving any major spoilers, but it has to be one of the best seasons and a highlight of 2020.
All four seasons of "Big Mouth" are streaming on Netflix.
'Deep Rock Galactic' mashes up the familiar in refreshing ways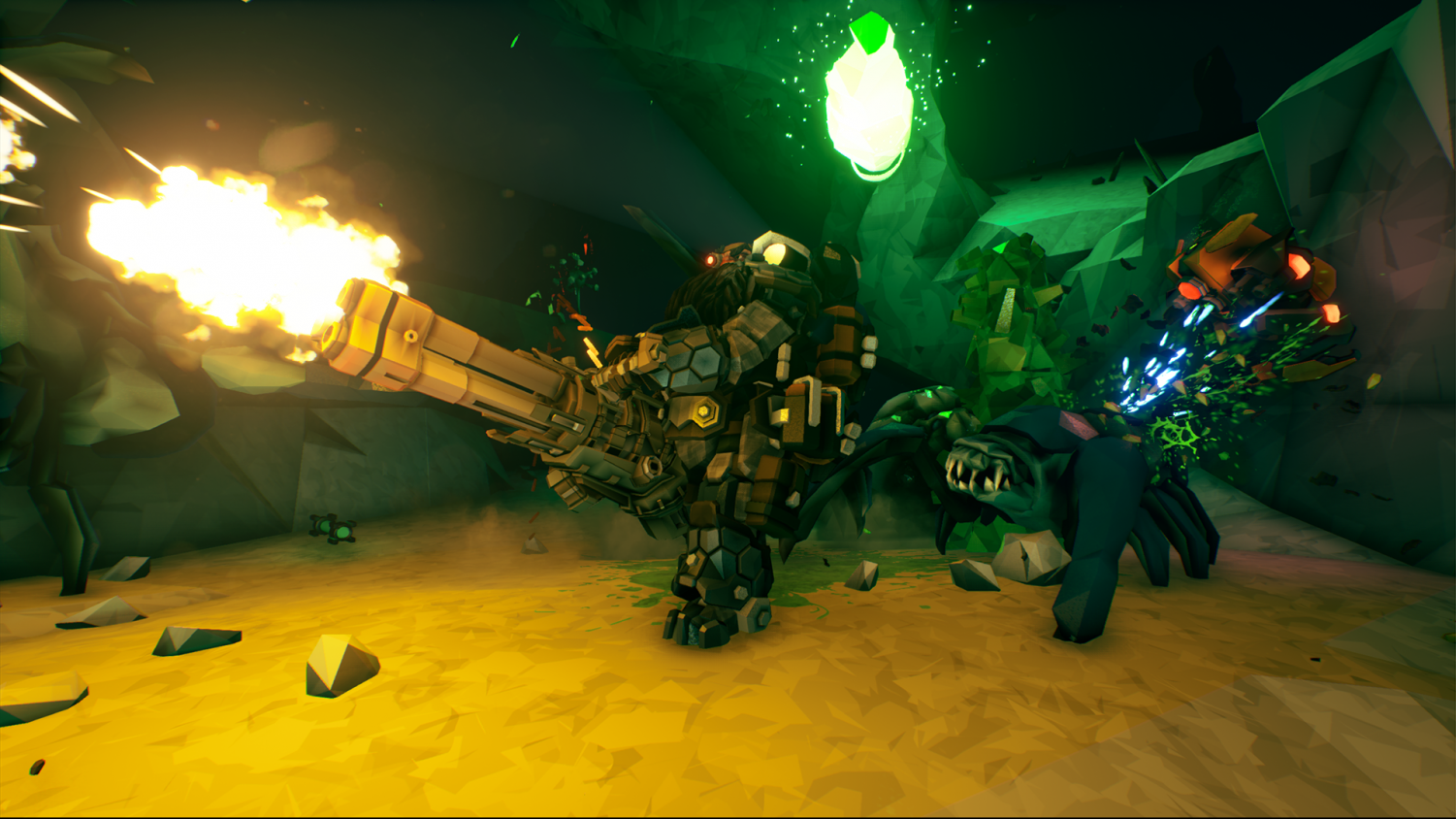 Take the four-player cooperative horde survival from the "Left 4 Dead" series, the resource collection and exploration of "Minecraft," the character promotion and leveling system of something like "Call of Duty" multiplayer, and a slightly cartoonish but still memorable and stylish art direction, and you start to get an idea of what makes "Deep Rock Galactic" so addictive and satisfying.
Players take on one of four roles (gunner, engineer, scout or driller) and begin mining the caverns of a dangerous planet with up to three other human players in a first-person shooter. Cooperation is key to survive the hazards and alien beasties present in each unique, procedurally generated environment, and each class of dwarf has unique abilities to complement the others.
Every class plays differently and has a different set of weapons and special abilities, each of which can be tweaked and leveled up as players accumulate experience and resources from completing missions. Players also continuously unlock a robust system of cosmetic character customization options that do a lot to create the humorous tone of the game.
The humor isn't totally lost when players enter the atmospheric levels to complete missions, but the levels do add a pervasive sense of danger. Levels take place in one of eight unique settings or biomes, each with its own environmental characteristics and hazards, from radioactive rocks to volcanic floors that can split open during game play and more.
From mission to mission, the objectives vary enough to keep players engaged, and they offer refreshing tweaks to modes that may seem traditional at first glance. The "extract liquid morkite" missions are especially memorable, as the players build pipelines and then defend and repair them by grinding along them like a roller coaster.
"Deep Rock Galactic," which was released on May 13 on the XBox and PC and retails for $29.99, was a joy to discover in 2020, and the game's varied pleasures mean it will still be seeing plenty of use in 2021 and beyond.