Retirees gave Boone nearly 8 decades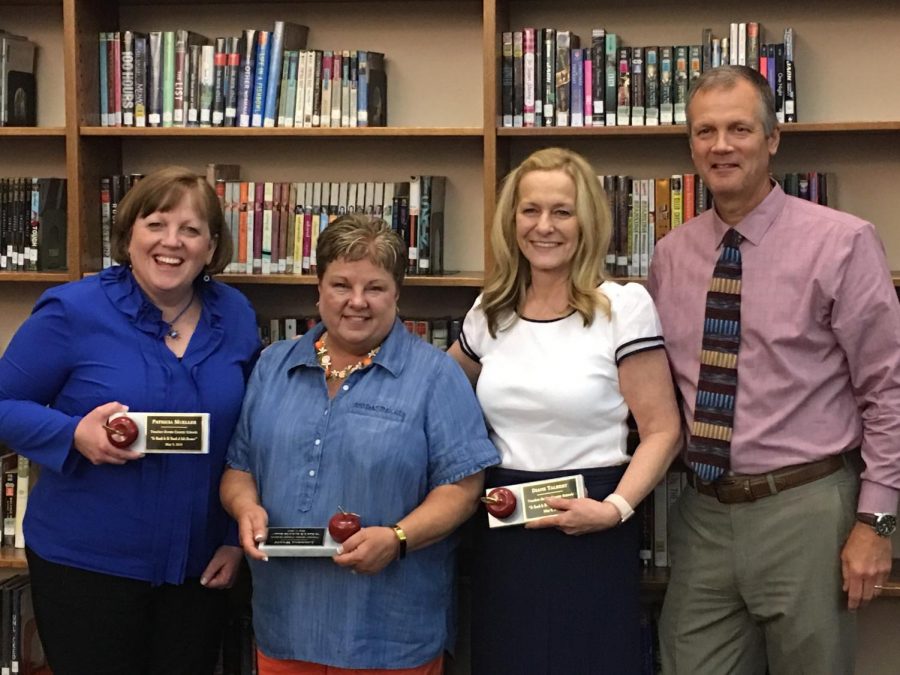 Zoe Collins, Author
May 22, 2019
As the days left of the school year wind down, students and teachers alike are anticipating the end of this year. But for Diane Talbert, Patty Mueller, and Louanna Wyatt, it's not just the end of the year, it's the end of their teaching careers.
Together these teachers have spent 79 years at Boone, and have made memories and friends that they say will last forever.
Diane Talbert graduated from Boone in 1977, and spent 21 years at Boone teaching AP Psychology, and U.S. history.
Talbert says that it's hard to pick a favorite memory, that she "has too many good memories here at Boone."
For her retirement plans, Talbert says she plans to spend time traveling to see her children and grandchildren.
"I want to stay connected," she said, adding that she plans to come back and sub.
Patty Mueller has been teaching for 30 years, and has spent 28 years at Boone teaching science, BCSI, biology, and anatomy.
Mueller feels that picking a favorite memory is challenging, "(There were) so many good things," she said. "I will cherish the people I've met forever."
For her retirement, Mueller plans on catching up on sleep, doing small things like a puzzle, and not worrying. Mueller also has an ACT company, College and Beyond, that she plans to be more involved in.
Louanna Wyatt has been teaching for 31 years, and has spent 29 of those years at Boone teaching library media, science and chorus.
Wyatt feels that "all of it as a whole"  has been the best memory for her.
Wyatt also works part time at the Cincinnati Ballet and plans to spend more time there and traveling.
Talbert, Mueller and Wyatt have all known one another for going on 30 years. Wyatt even introduced Mueller to her husband. Wyatt and Mueller both coached cheerleading at one point.
Wyatt, Mueller and Talbert even have plans for their very own "retiree's book club."
All three teachers share a love of Boone.
"This has been the best work experience of my life," Talbert said.
"We had opportunities to work elsewhere, but we stayed" Mueller said.
Wyatt said that the thing she loved the most was that "It's really a melting pot. There's a spot for everyone here."
What do they want to leave students with?.
"I hope I've taught kids to be kind to one another," Talbert said.
"I hope I've affected more lives in a positive way than negative," Mueller said.
"For those who don't like to read, there's a book out there for everyone," Wyatt said.
As the days left of their teaching careers wind down, Talbert, Mueller, and Wyatt leave behind memories and the impact they made on decades of students.