'Burnsy' in 28th year as Boone's athletic trainer
Tom Burns has long history of service to Rebel sports teams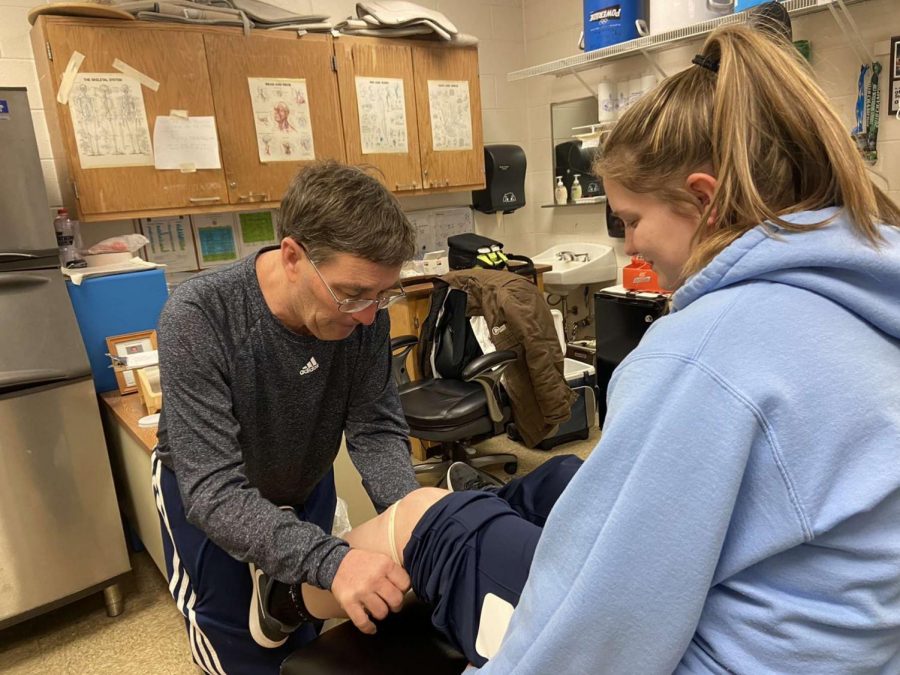 Any athlete or coach at Boone has likely heard the infamous nickname "Burnsy" and all the wonderful things associated with the name.
Tom "Burnsy"  Burns, 58, has been the face of athletics at Boone for the past 28 years in the form of the school's athletic trainer.
Right off the bat, Burnsy knew exactly what he wanted to pursue out of high school.
At age 15, he began his athletic training career, and has thus far continued it for the past 43 years.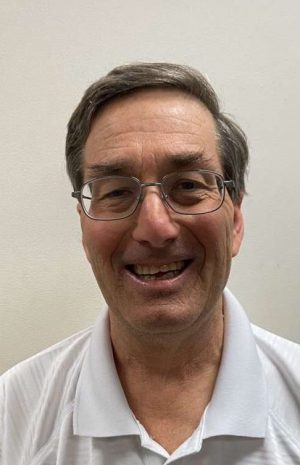 "I loved athletics, but I was not very good at it," Burnsy, who played high school tennis for two years, said when asked why he became a trainer.
For nearly three decades, Boone's athletes have had the privilege of being treated by Burnsy.
He said he has remained at Boone for such a long time because the kids, administrators, and school are great.
Burnsy's roles as athletic trainer consist of evaluating and preventing injuries, providing care for students, and, he joked, doing laundry.
His favorite part of the job revolves around the athletes, and he enjoys seeing the students succeed and grow.
"It's great when the kids come back and have done great in life," Burnsy said.
If the various notes from past athletes taped on his wall are any indication, the kids receiving his care greatly appreciate all he does for them.
As for the negatives, Burnsy said athletic training can be difficult sometimes when dealing with stubborn coaches, athletes, and parents.
Losing freedom by having to be present at every practice and game, especially when last minute games are added, can also be a difficulty in regards to Burnsy's career.
"Hours can be long and tedious," he said.
Despite that, Burnsy has earned nothing but praise for the work he's done for Boone.
Junior Molly Switzer has spent her fair share of time with Burnsy over the past two years as a result of two ACL tears.
"(Burnsy is the) best trainer in the whole district because you can really tell that he cares about us and he always brings a smile to everyone's faces," Switzer said. "He always asks how we are, he's always upbeat, and he does so much for us all."
Burnsy often travels with the basketball and soccer teams on overnight tournaments (one time even on his birthday), and has been known to leave encouraging notes in the softball team's dugout before important games.
When interviewed about his experience with Burnsy, girls soccer coach Mike Hughes had plenty to say.
"Since I've been here since '07, he's probably done as much for our program as I've done as head coach," Hughes said.
According to Hughes, Burnsy is always helping his team on the sidelines, available for a call before and after school (even at 10 o'clock at night), organizing paperwork for the athletes and programs, and making sure the kids are healthy and ready to play.
Across all the interviews, one common word kept coming into play when describing Burnsy: committed.
"(Burnsy is as) committed to having success here at Boone County High School as anybody I've ever met," Hughes said. "Everything is always about helping the programs, helping the school."
Baseball coach Wayne Huff had a multitude of words to describe Burnsy: fantastic, amazing, and the best to name a few.
Huff said that Burnsy should get paid more for all he does for Boone's sports programs.
In his office, Burnsy has many awards covering his wall, but perhaps the most important frames are the photographs of him with his past athletes, gifts from the graduated kids.
"(I'm) not in it for the awards," Burnsy said, which speaks to the man as a person.
Boys cross country coach Kelly Read and Huff both had instances in the past where they had been injured and Burnsy stepped up to help them out.
Burnsy gave Read stretches for his injured back and aided Huff when he badly hurt his knee after a baseball practice.
As a person, Hughes referred to Burnsy as top-notch.
Burnsy is frequently found greeting the students, asking about their days, listening to their problems, picking the teams up after a difficult loss, and overall being a great role model and influence for the students.
"He is as quality a man as I've ever met," Hughes said. "Everybody loves Burnsy … I think that would be mutual across the lines if you ask."
Burnsy said he has eight years left of athletic training, all of which he plans to spend at Boone.