Hidden Gems of 2018
We found five movies, five video games and five music albums that came out this year and weren't a big deal, but maybe should have been. Read on to find out why these all deserve a look.
Hang on for a minute...we're trying to find some more stories you might like.
Movies
By: Lillie Gullett
The Strangers: Prey at Night
March 9  Rated R
thriller/horror
A family takes a trip to a mobile home park which happens to be mysteriously deserted. That's when three masked strangers decide to show up to satisfy their taste for blood.
For any fans of the horror scene, this movie embraces the tropes of the genre.
Sorry to Bother You
Jan. 20  Rated R
fantasy/science fiction
In an alternate reality of present day Oakland, Calif., telemarketer Cassius Green finds himself in a macabre universe after he discovers a magical key that leads to material glory.
This movie is fearlessly ambitious, funny and original.
Annihilation
Feb. 23  Rated R
thriller/fantasy
This movie follows a group of military scientists who enter "The Shimmer," a mysterious quarantined zone of mutating landscapes and transforming creatures.
This movie explores challenging themes and will leave you wondering what happens next after the credits roll.
Ready Player One
March 29  Rated PG 13
thriller/science fiction
In 2045, the world is on the brink of chaos and destruction. But when the creator of the place people go to escape the harsh reality dies, he leaves his fortune and the alternate reality to whoever can find the digital hidden Easter egg. That's when one young boy and his friends decide to join the hunt.
This movie is a thrill ride and will leave you wanting a second movie.
The Predator
Sep. 14  Rated R
thriller/science fiction
The universe's most lethal hunters are stronger, smarter and deadlier than ever before. When a boy accidentally triggers their return to Earth, only a ragtag crew of ex-soldiers and an evolutionary biologist can prevent the end of the human race.
This movie is for you if you like being on the edge of your seat.
---
Video Games
By: Liam Minniti
Celeste
PS4, Switch, Xbox One, Steam
Jan. 25
action
Celeste is a game that tells a story about family and dealing with personal issues by climbing a mountain.
The gameplay is solid and quick, making players jump precisely and quickly.
Celeste has two powers: dashing in the air and climbing any type of surface. Players can also give her invincibility and change her name.
Florence: An Interactive
Story About Love and Life
Android and iOS
Feb. 14
visual novel and puzzle
Florence allows players to interact with everyday relatable characters by simply tapping their phone screen.
Players go about the life of Florence Yeoh while she tries to find love and solve puzzles.
Florence puts a strong emphasis on storytelling, music, art, and gameplay.
Scribblenauts Showdown
Switch, PS4, Xbox One
March 6
party and puzzle
Scribblenauts Showdown is a collection of the previous games in the series that adds new game modes.
The basis of the game is entering words to create them in the game world and then using them to solve puzzles. Showdown adds to this by adding multiple player versus player game modes.
SCUM
Steam
Aug. 29
survival, shooter, prison escape
SCUM is a prison escape, survival, shooter about teaming up with other players to escape a prison during a riot while grabbing weapons and other useful items that will help in their escape.
The game features character customization and is still being updated to add even more content.
Labyrinth of Refrain:
Coven of Dusk
PS4, Switch, Steam
Sep. 18
dungeon crawling RPG
This game includes controlling a group of soldiers and making them explore a poisonous labyrinth to find treasure.
The players can then sell the treasure or use it to upgrade their soldiers' gear to dive deeper into the labyrinth while killing monsters in a dungeon crawling RPG experience.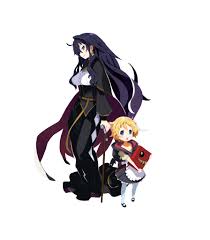 ---
Music
By: Hanna Bishop
Petaluma by This Wild Life
June 22
alternative/indie
The album "Petaluma" can change someone's perspective of the world. There is so much variety, whether it is the rapid pace changes, the diverse content of the songs, or the multiple rhythms.
This Wild Life  gives listeners strums of an acoustic guitar and lyrics bring raw emotions to themes most artists tend to bypass. "Petaluma" covers feelings from brokenness to happiness.
Experiment by Kane Brown
Nov. 9
country
"Experiment" is Kane Brown's second album released into the world of country music. This album shows how Brown continues to grow as an artist, and as a person.
In this album, he faces themes that have been affecting the world. He also shows the listeners the struggles he went through as a child living in Georgia.
"Experiment" has blown away fans of country music.
Lost and Found
by Jorja Smith
June 8
R&B
English singer Jorja Smith's first album, "Lost & Found," asks deep questions to listeners.
This album is about the artist finding out who she is, while describing the heartbreaks she went through in hopes that it can help her listeners with their struggles.
Forever Neverland by MO
Oct. 19
pop
MØ, the singer/song-writer, released her second album named "Forever Neverland."
This album is like MØ s diary coming to life; the songs follow from an imaginary love to living life in a bubble. MØ collaborated with Diplo on the song "Sun In Our Eyes."
FUTURE by Don Diablo
Feb. 9
dance/electronic
"FUTURE" is Don Diablo's first album in 10 years. People have been waiting for it, and Don Diablo wanted this album to be motivating.
The album is the future of music, as it features multiple new artists, such as the unknown Miles Graham on "Bright Skies (The Bit U Know)."